Win Cars, Condo, or $200,000 cash.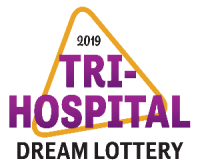 WINNIPEG, MB, June 19, 2019 — It's the biggest ever…
And you could win it! Time is running out to be an Early Bird – and win a $225,000 prize draw, with three amazing choices…
(EARLY BIRD DEADLINE: MIDNIGHT, TOMORROW — THURSDAY, JUNE 20th)
Which will you choose – the Cars, the Condo, or the Cash?
Choose a Winnipeg Condo by Irwin Homes in South St. Vital (89 Creek Bend Road, Winnipeg), valued at $220,000. Plus $5,000 cash.
Or a pair of Mercedes-Benz. Not one… but TWO of the dreamiest cars you've ever seen! And there's one of each, an USV and a Cabriolet – a 2019 E450 4MATIC and a 2019 GLS450 4MATIC, plus $20,000 cash. Valued at over $220,000.
Or choose $200,000 CASH instead!
What would you do with all that cash? It's up to you – and if you win the Grand Prize Draw, you could be even richer!
Win 1 of 7 Grand Prize Dreams
including $1,200,000 tax-free cash
When you order today, you're also in to win the $1.5 million Grand Prize Draw. Win your Dream Home – with choices in Winnipeg's Tuxedo, Sage Creek, Bridgwater Trails, and Prairie Pointe neighbourhoods, from KDR, Signature, and Foxridge Homes.
Or you could choose an ocean view home on Vancouver Island at beautiful SookePoint – or a Dream Cottage in Lake of the Woods, on 3.95 acres and with 254 feet of waterfront in one of Canada's very best cottage countries.
Or take $1.2 MILLION CASH! Invest it, share it, or spend it as you wish – experience life-changing, globe-trotting travel, treat yourself to a new car or your own brand-new home, pay off all your bills, your mortgage, your rent, or your kids tuition, or retire worry-free as a millionaire…
It's up to you.
50/50 UPDATE:
Jackpot Over $700,000
Order online or by phone, click on this website for ways to order and more info: TriHospitalDream.com
Or order in-person at London Drugs (St. Vital Centre), Red River Co-op food stores and Main St. pharmacy, select Shoppers Drug Mart locations, and at HSC Foundation, Children's Hospital Foundation, and St. Boniface Hospital Foundation.
License No. LGA 1517-RF-31245, LGA 1517-RF-31246, LGA 1517-RF-31247