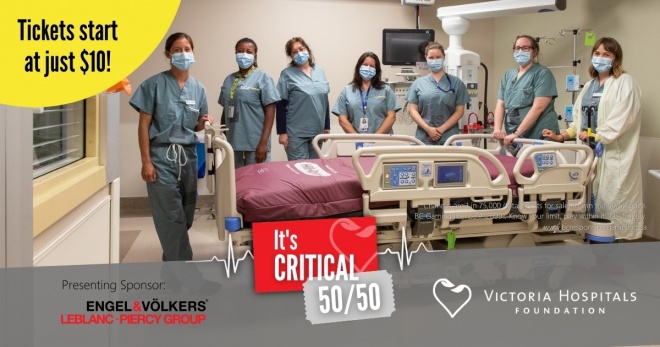 Half of the jackpot will go to one lucky winner and the other half will support their It's Critical campaign.
VICTORIA, BC, February 20, 2021 — For the first time, the Victoria Hospitals Foundation (VHF) is hosting an online public 50/50 lottery, presented by Engel & Völkers LeBlanc Piercy Group. The jackpot is approaching $89,000 and continues to grow quickly! Half of the jackpot will go to the winner with the other half supporting their It's Critical campaign. With the urgent need for increased critical care capacity, this campaign aims to raise $7 million to help fund the construction of a new permanent, purpose-built 8-bed High Acuity Unit (HAU) at Royal Jubilee Hospital, a first for Island Health.
Without HAUs, the pressure placed on adjacent departments—like acute care units and Emergency Departments—is heightened when hospitals respond to threats like COVID-19. With over 40% of their patients coming from outside of Greater Victoria, increasing critical care capacity in their hospitals will benefit all 850,000+ Island residents.
Ticket packs can be purchased here at 1 for $10, 3 for $25, 10 for $50, or 50 for $200. The total number of tickets for sale is 75,000. Tickets may be sold and purchased only in British Columbia and purchasers must be 19 years of age or older. For more information about the rules of play please click here.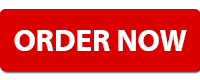 Ticket sales will end on February 28th, 2021 at midnight and the draw will occur on March 2nd, 2021 at 11:00 a.m. The winning ticket will be drawn using Random Number Generator software (RNG) and the winner will be contacted by phone.
Should you need any assistance, please call the Victoria Hospitals Foundation at 250-519-1750 or email them at [email protected].
Your help is critical now. It's critical for the future.
Good luck!
Chances are 1 in 75,000 (total tickets for sale) to win the prize. Actual odds depend on the number of tickets sold. BC Gaming Event License #126991. Know your limit, play within it. 19+ to play. Problem Gambling Help Line 1-888-795-6111. British Columbia Responsible & Problem Gambling Program