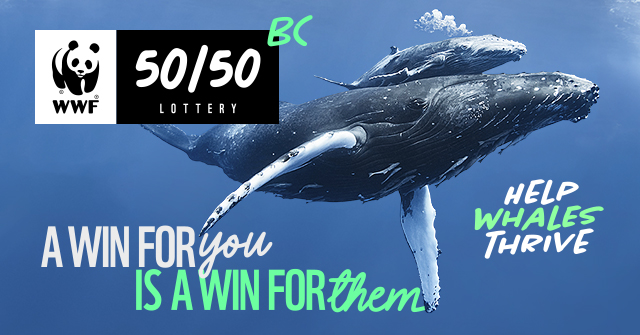 VANCOUVER, June 23, 2022 — Time is running out to get your tickets for WWF-Canada's 50/50 Lottery!
Purchase WWF-Canada's 50/50 tickets today to support conservation efforts in Gitga'at Territory to protect humpback, fin and killer whales, and their habitats. Together we can help reduce the impacts of ship traffic on at-risk whales on British Columbia's north coast.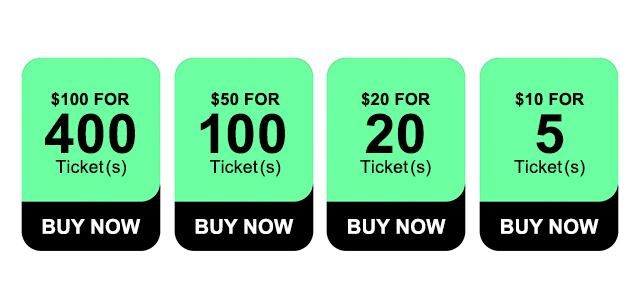 Grand prize deadline: June 29, 2022 at 11:59 p.m.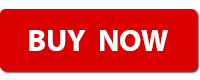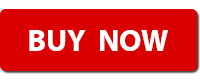 For more information contact WWF-Canada at [email protected] or 416-484-7700.
Licence #133616
Must be 19 years of age or older.
Must be in the province of British Columbia at the time of purchase.
Actual odds depend on the number of tickets sold.
Play Responsibly. BC Responsible Gambling.
See complete details and contest rules here.
Header Image: © naturepl.com / Tony Wu / WWF
WWF® and ©1986 Panda Symbol are owned by WWF. All rights reserved.
Proceeds from 50/50 ticket sales will support the Ships, Whales and Acoustics in Gitga'at Territory project, which is an initiative between the Gitga'at First Nation, the North Coast Cetacean Society and WWF-Canada to develop leading-edge, real time tracking tools for whales and ships, and collaboratively develop measures to reduce the impact of commercial shipping to at-risk whales in Gitga'at Territory.