Winnipeg, Manitoba, May 4, 2021 — The progressive jackpot for CancerCare Manitoba Foundation's Chase the Ace is approaching $60,000 and growing every day! Your next chance to win it all is at 4 pm this Thursday so be sure to get your tickets.
Last week was the largest prize yet – over $4,600 – and CancerCare Manitoba Foundation has given out nearly $40,000 in prizes so far! If your ticket is chosen as the winner this week you'll get the weekly prize and if your card happens to be the Ace of Spades, you'll also WIN the nearly $60,000 progressive jackpot.
Get in on the draw…you could WIN it all! Tickets start at $10.
3 tickets for $10 | 10 tickets for $20 | 50 tickets for $50 | 200 for $100.00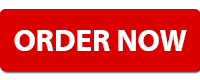 Get your tickets now! The next draw is at 4 pm Thursday. Visit CancerCare Manitoba Foundation's Chase the Ace for more information and to get tickets. Thank you for playing to support Manitobans touched by cancer.
When you play, patients win!
LGCA 3819-RF-35380 | Please Play Responsibly