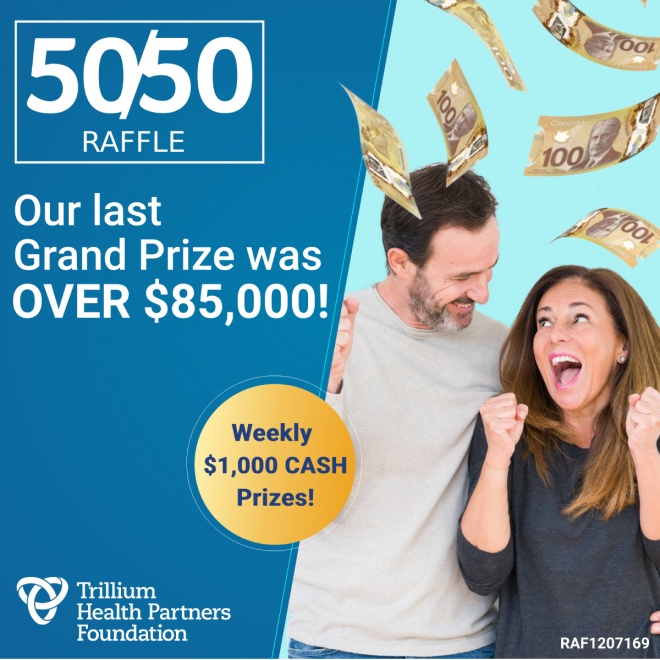 Ontario, June 3, 2021 — WIN BIG with the Trillium Health Partners Foundation 50/50 raffle! Their last grand prize was over $85,000!
PLUS, every Friday a $1,000 CASH early bird prize will be drawn. Buy your tickets early to be included in each weekly draw for more chances to win.
DON'T WAIT! The draw for the first $1,000 CASH early bird prize is TOMORROW, June 4th at 9am!

Remember, anyone who wins an early bird prize is still eligible to win the grand prize, which is growing fast! Visit the Trillium 50/50 website to buy your tickets today!
Grand Prize Deadline:
July 1, 2021 at 11:59pm

Tickets start as low as $10, and for more chances to win, their special Canada Day Package includes 154 numbers for $75 to celebrate Canada's 154th birthday!
Proceeds will help fund the highest-priority needs of Trillium Health Partners, including life-saving equipment needed to care for their patients. Don't wait! Buy your ticket today!
For more information: Trillium 50/50
AGCO License: RAF1207169
Registered Charitable Business Number: 119245678 RR0001