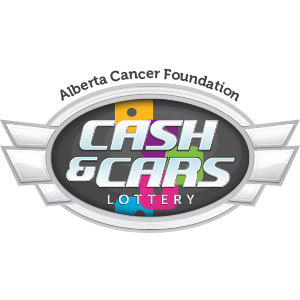 Buy your tickets today to win the largest Loyalty and Early Bird Prizes ever!
Buy your tickets before 11pm on July 25, and you will be entered to win $100,000 CASH – just for buying early!
Tickets start at only $75!
Buy Your Tickets Today – call 1-877-783-7403 or visit www.cashandcarslottery.ca
That's not all! Your ticket stays in the drum for over $500,000 in Early Bird Prizes. Thanks to our partners at AirSprint Private Aviation, we are able to offer the Best Early Bird Prizes Ever!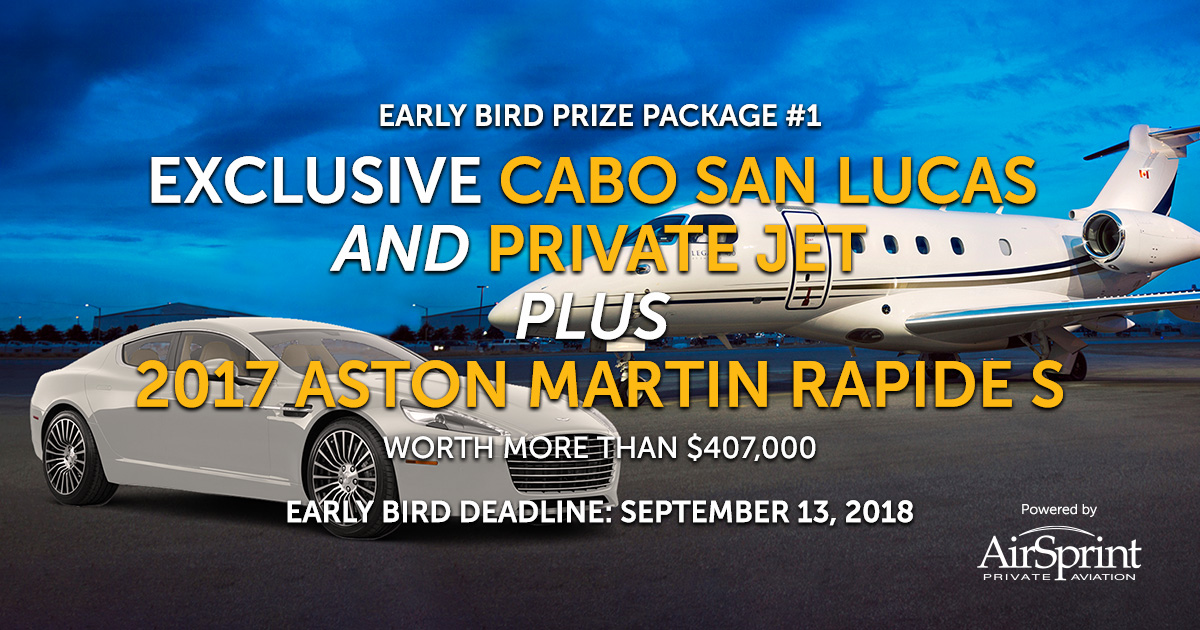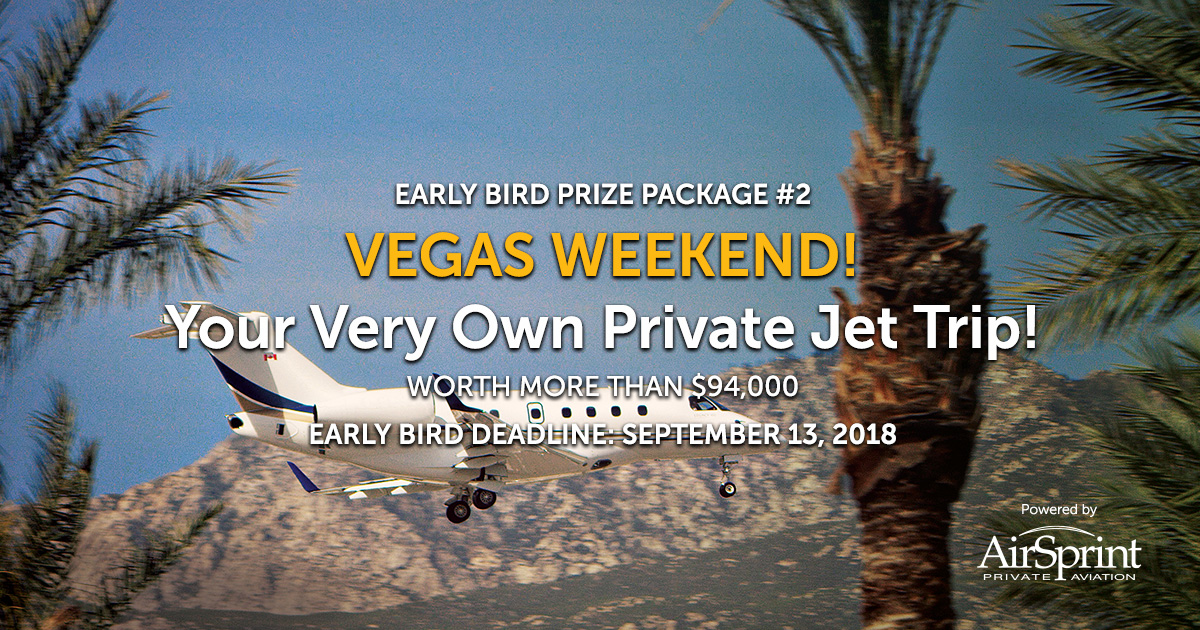 Win 2,731 prizes valued at over $4.2 Million – including 2 grand prize show homes, cash, fantastic vehicles, electronics, recreation, and more.
Don't forget your You Win 50 tickets. One lucky winner will take home half of the increasing jackpot of up to $1.7 Million!
By supporting the Cash and Cars Lottery and You Win 50, you make life better for Albertans and their families facing cancer.
Licence #493387 | You Win 50 Licence #493388