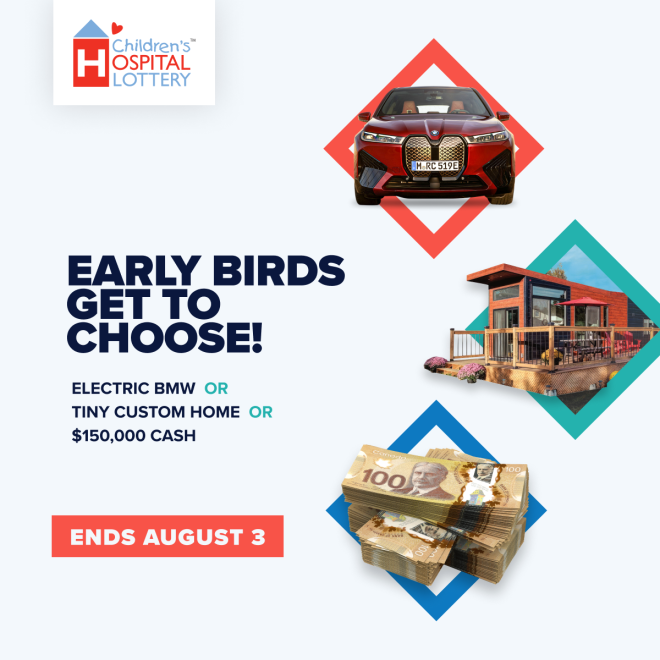 CALGARY, ALBERTA, August 3, 2023 — The Children's Hospital Lottery has never offered a prize like this! The winner of the Early Bird prize will get to choose between:
34' Custom-Built Tiny Home Worth $175,700.00.
289 sq ft of living space plus a 100 sq ft loft are packed into the Willow tiny home. There are limitless design opportunities to make it uniquely yours. Two queen bedrooms and stylish, modern finishings make this tiny home a big prize.
2023 BMW IX M60 — Premium Package Worth $161,935.70.
This all-electric dream car will take you straight into the future. Discover its unparalleled power and exclusivity when you drive it off the lot.
$150,000 Cash.
Imagine the experiences you can buy with this $150,000 cash prize. From blissful family vacations to a dreamy new home, follow your joy with this luxurious cash prize.
Act fast. The deadline is approaching quickly! What will you choose?
Early Bird Deadline: ENDS TONIGHT!
Early Bird Draw: 11 am, August 17, 2023
Buy before 11:59 tonight to qualify for the Early Bird prize!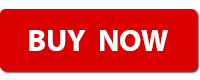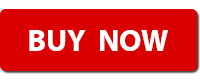 Bring joy to kids.
Your ticket will help kids receive leading-edge Brain-Computer Interface Technology (BCI) this year. Through BCI, children with limited mobility access a new world of possibilities. From helping mom make breakfast to playing with their friends — BCI will change their lives.
More to win.
This year, the Children's Hospital Lottery offers over 900 prizes with a total value of over $2.1 million! From our Grand Prize home package to vehicles and even more vacations — there are plenty of chances to win.
KinWin 50.
Win up to half of $1,200,000 CASH with the KinWin 50 draw! This prize, organized by the Kinsmen Club of The Stampede City, benefits dozens of organizations making a difference in the community.
Prizes may not be exactly as shown. Prize values include GST.
Lottery Licence #635246
Lottery Licence #635248