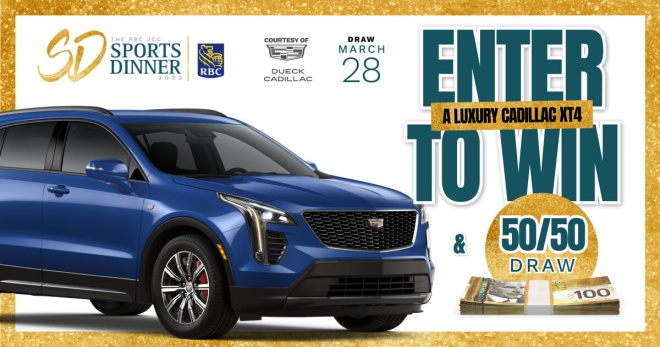 VANCOUVER, BC, March 16, 2023 — The Countdown is on! These are the final 2 weeks to win it all in the RBC JCC Sports Dinner Cadillac Raffle and 50/50 Draw!! You could drive off in a brand new Cadillac or win the 50/50 Jackpot  – But only if you get your tickets now! 
The car of your dreams is a click away. Where will you go when you win this stunning 2023 Luxury Cadillac XT4 valued at over $48,000?
Whether you're headed to a mountain getaway, work, or taking the kids to hockey practice, you will arrive in roomy comfort and style behind the wheel of this extraordinary Cadillac, donated by Dueck Auto Group. 
The 50/50 Draw jackpot is climbing higher and higher! Don't miss out on your chance to take home cash!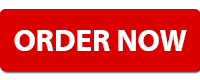 Cadillac Raffle tickets start at 1 for $50, 3 for $100
50/50 Draw tickets start at 5 for $10.
Final draw is March 28 at the RBC JCC Sports Dinner gala. Attendance is not necessary to win.
Celebrating professional and local athletes, funds raised at Sports Dinner provide innovative programs and services to kids and families in need at the JCC of Greater Vancouver. Your Cadillac Raffle or 50/50 Draw purchase provides funds to build a better tomorrow so that kids, families and individuals of all ages and diverse needs have access to scholarships and subsidies for services such as after school programs, summer camp and programs for seniors and people with diverse needs.
BC Gaming Event Licences  #138481, #138483
19+ to play    |    Know your limit, play within it
Problem Gambling Helpline1-888-795-6111 | www.bcresponsiblegambling.ca