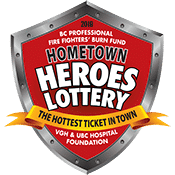 Vancouver, BC, May 25, 2018 — Don't miss out… Order your Hometown Heroes Lottery tickets today! This is the absolute last day to order for the Travel Bonus Deadline – your last chance to win a $30,000 holiday package, or $24,000 tax-free cash!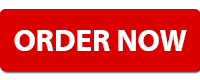 What's your choice? Option 1: Grab your boarding pass, buckle up, and take off on a once-in-a-lifetime adventure to Australia or South Africa! (Each package comes with $5,000 or $10,000 cash, and is worth $30,000 total.) Or option 2: take the cash instead – that's $24,000 that can be yours, tax-free, for whatever you want or need. Pay off your rent, pay off your bills, eat in the fanciest restaurant in town without worrying about the check, or treat yourself to something new! Put it towards a new car or your mortgage, or plan your own holiday with friends and family.
And don't forget … when you order today, you're not just in for the Travel Bonus Draw. You're in for the $35,000 Summer Escape Draw, the $135,000 Early Bird Draw, and the Grand Prize Draw – the largest Grand Prize package is worth over $2.6 million!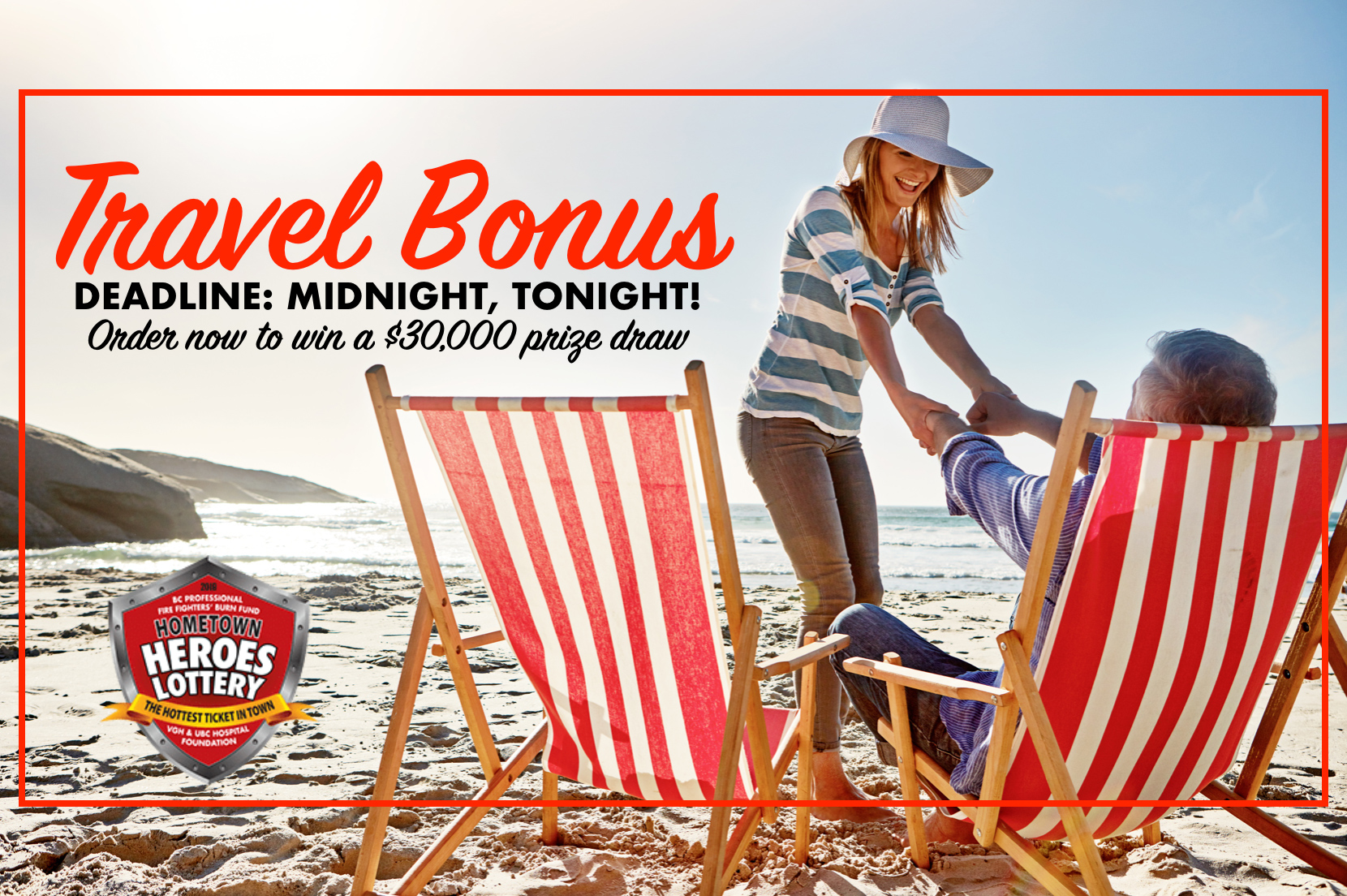 Grand Prize Homes across Beautiful B.C.
Your dream home is only a winning ticket away! You could win your way into B.C.'s real estate market with just a call or click – it's the hottest ticket in town at a great price; get 3 tickets for just $75. (Also, you can buy 6 tickets for $100, and 20 for $275.)
This year's Grand Prize winner will choose 1 of 6 home packages – a modern masterpiece in Crescent Heights (South Surrey), a family retreat in Ocean Park (South Surrey), a city living condo in Vancouver, an Okanagan paradise at Lakestone (Lake Country), an oceanview cottage at SookePoint (Vancouver Island), or a breathtaking Skaha Hills home in Penticton.
Or choose everyone's favourite prize, the most versatile prize of all – $2.1 million tax-free cash!
Let's Support our Hometown Heroes
Your heroes are there for you when you need them… now it's your turn to be there for them.
When your purchase a Hometown Heroes Lottery ticket, you're raising crucial funds for VGH & UBC Hospital Foundation and the BC Professional Fire Fighters' Burn Fund. Your money stays right here in B.C., helping British Columbians. Every ticket changes a life.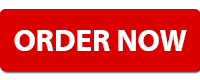 Order your tickets online at HeroesLottery.com
by Phone at 604-648-4376
or 1-888-597-4376
or in-person at London Drugs, at the Grand Prize Showomes in Crescent Heights and Ocean Park, or at the Jim Pattison Pavilion in Vancouver General Hospital