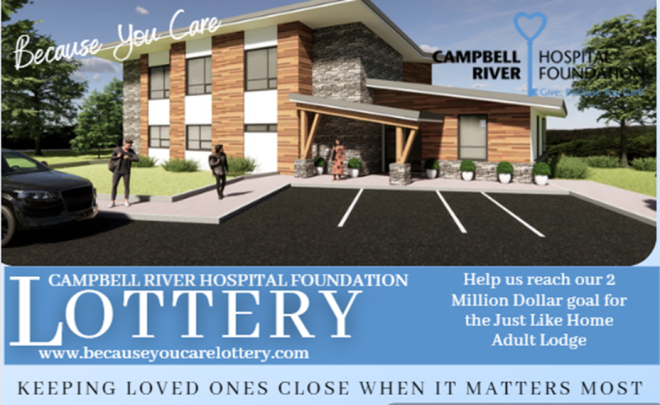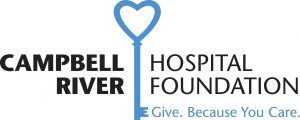 CAMPBELL RIVER, BC, May 10, 2022 — The Because You Care Hospital Lottery, presented by the Campbell River Hospital Foundation is their largest annual fundraising event including a 50/50, and a travel based raffle with the Grand prize of: $20,000 Cash; second place – two tickets to anywhere in the world that WestJet fly's and $1,000 Cash; and third place is two nights at Crystal Cove Resort in Tofino and $1,000 Cash.
With your ticket purchase, it will help them reach their $2 Million Dollar goal to build a Just Like Home Adult Lodge for patients and their loved ones from remote and North Island communities to stay when travelling to Campbell River for medical care that they are not able to receive in their communities.
This Lodge with help patients Heal Faster, Stay Together, Bond with others, and reduce travel needs and costs.
For more information on how to give your support, please contact us at 250-286-7164.
Thank you to WestJet, The Travel Place/Travel Plus, The Raven 100.7, Peninsula Co-op, and Crystal Cove Resort.
There are only 2,750 tickets, at $40 each or sets of 3 for $100, the can be purchased online at becauseyoucarelottery.com or by phone at 250-286-7164.
Winners will be drawn June 17, 2022.