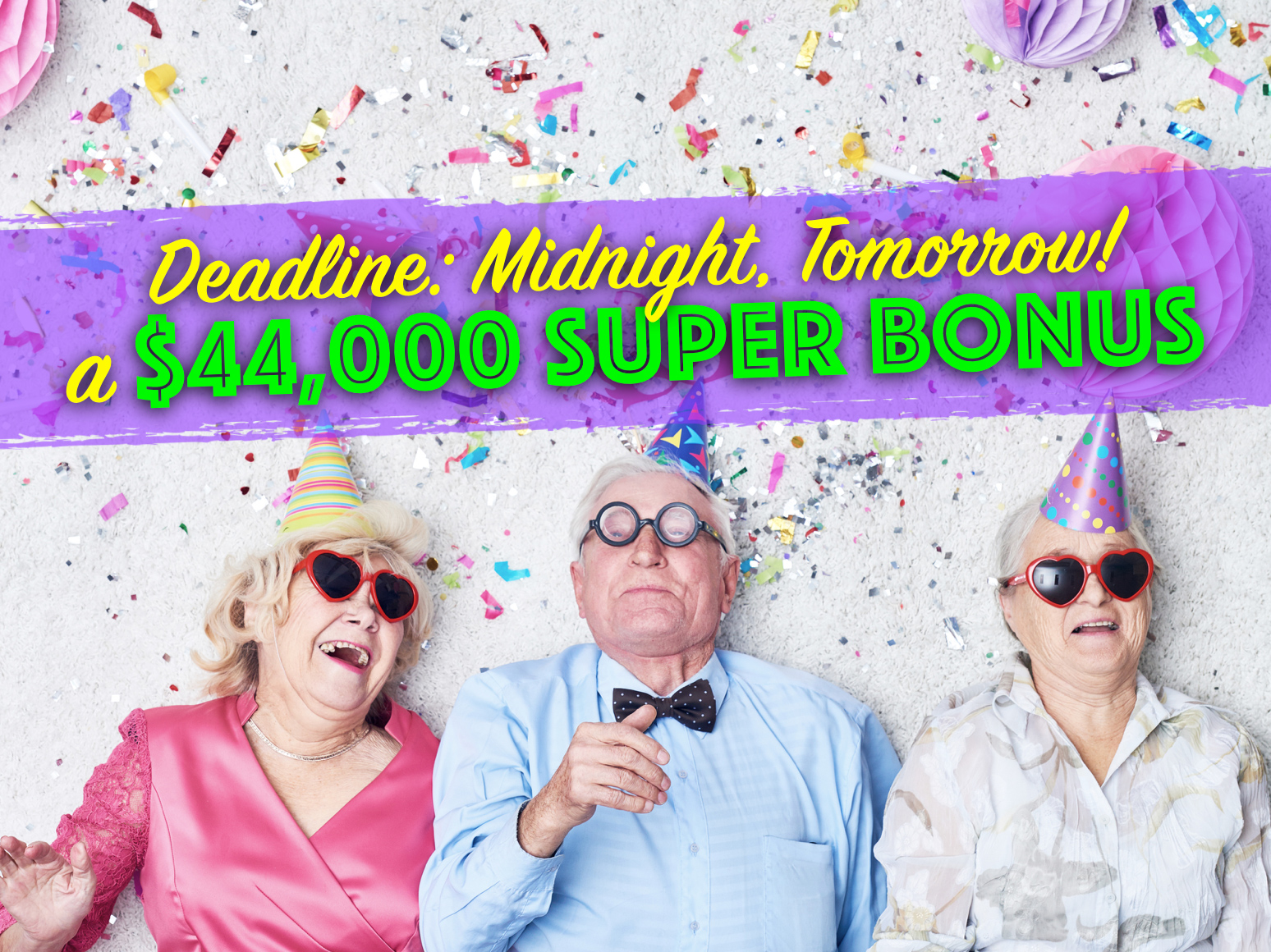 Don't miss out! It's almost Super Friday…
The $44,000 Super Bonus Deadline is Midnight, Tomorrow!
Order your HSC Millionaire Lottery tickets by Friday, October 19 to win this year's final bonus draw – and choose life-changing travel, a brand-new car, or $35,000 cash.
This could be your Ticket to Paradise. Where would you go? You'll have $40,000 from Great Canadian Travel to plan the trip – or trips – of your dreams. Soak your toes in the water, sit in the sand on an exotic beach on the other side of the world. Or travel through Europe, Asia, or Africa and discover cultures, food, art, and experiences you'll never forget…
Say 'Yes' to your next great adventure! Choose a 12-Day Tahiti Cruise & Resort Vacation for 4, or an 11-Day Scotland Cruise for 4.
If you'd rather park your prize in your driveway, you could choose a brand-new car instead – a 2018 Toyota Highlander. This is our most valuable Super Bonus prize – worth over $44,600.
Millions to Win in the HSC Millionaire Lottery
There are over 2,750 prizes to win – worth millions! That includes a $1.43 million Grand Prize Draw with your choice of Millionaire Lottery Homes in Winnipeg, Charleswood, and packages including homes in B.C. Wine Country and condos in Bridgwater Centre, Winnipeg and SookePoint, Vancouver Island. Or win $1.1 million tax-free Cash!
And there's the $160,000 Early Bird Draw – new this year with 26 winners.
Super Bonus Deadline: Midnight, Tomorrow!
• $44,000 Prize Draw – Travel, Car or Cash
You Win, You Choose!
50/50 PLUS now almost $550,000!
The 50/50 PLUS jackpot is getting bigger and bigger every day! And the more you buy, the bigger it gets…
It's on a record-breaking pace and is already almost $550,000.
We All Need HSC… And HSC Needs You!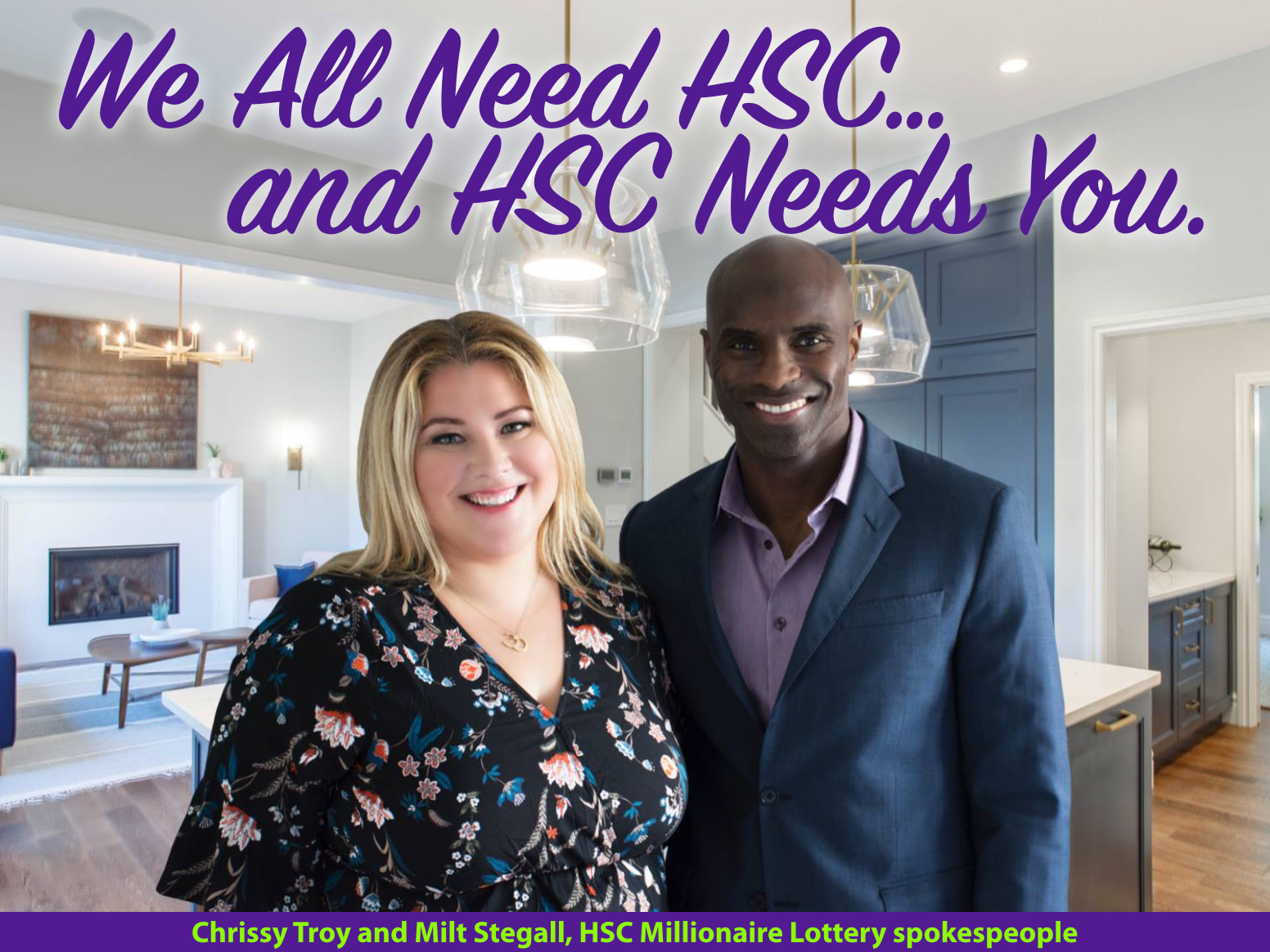 Health Sciences Centre is Manitoba's flagship hospital – with specialized support for trauma, neurosurgery, burn, transplant, and psychiatric health. HSC Foundation supporters like you improve the care and facilities at HSC for patients and their families from Manitoba and beyond.
As Milt Stegall says: "You may not win (the lottery), but we're all winning because we're helping someone out."
Thanks to you, the Foundation has a tremendous impact on patient care in Manitoba, and makes a profound difference in the lives of many people. The support HSC receives from lottery buyers helps make life better for the patients and families who visit the hospital every day.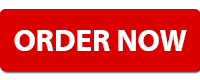 Get your tickets online at HSCMillionaire.com
by Phone at 1-855-999-5688
or 204-253-5688
or in-person at HSC Foundation, HSC Thorlakson Mall, or London Drugs in St. Vital Mall, select Shoppers Drug Mart locations, and Red River Co-op Food Stores