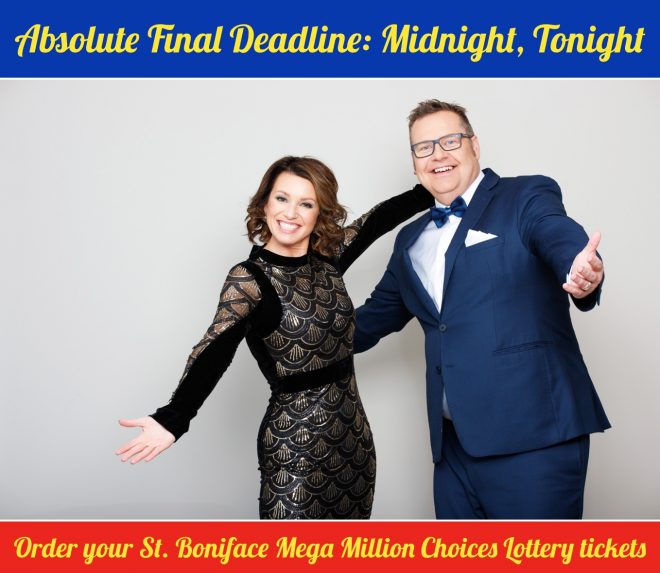 WINNIPEG, March 21, 2019 — It's the final day to get in on the St. Boniface Hospital's Mega Million Choices Lottery: Over 3,600 prizes to win, and it's your best chance to become Manitoba's next millionaire.
Retire early. Live a debt-free life. Travel the world or treat your family. Whatever you want to do, you can do it when you win the big one!
Win 1 of 7 Grand Prizes – including dream homes in Winnipeg, Headingley, the Okanagan, or $1.1 Million Cash
Which Grand Prize will you choose?
Or of course, there's everyone's favourite prize… $1.1 MILLION CASH.
Spend it, save it, invest it, share it, or treat the whole family to instant riches.
Remember… all of this year's prizes have a cash option!
And don't forget to get your extra tickets…
Get your 50/50 PLUS tickets – it's now over $1 million and getting bigger and bigger; it could be Manitoba's biggest 50/50 ever! And get your Big Score PLUS tickets – 70 more winners with even more cash. Win Winnipeg Jets tickets and road game travel packages, and even tickets to the Stanley Cup Final!
Record-breaking jackpot
approaching $1.1 Million
Manitoba's biggest 50/50 ever!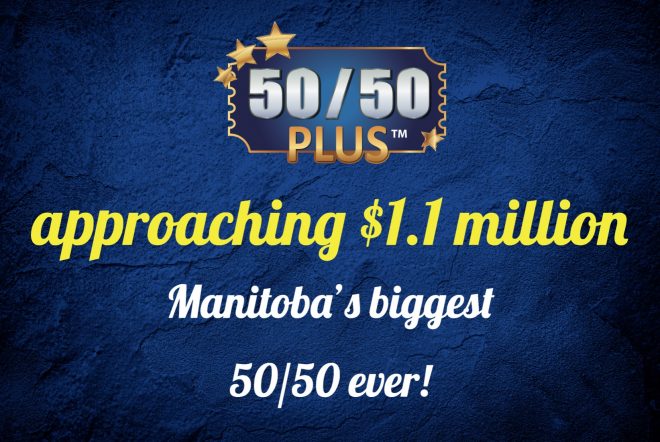 Your purchase of a Mega Million Choices Lottery ticket helps save lives at St. Boniface Hospital.
With your help, the hospital is able to provide the highest quality of care during the toughest of times. You are helping hospital patients from labour and delivery to palliative care. You are investing in better care, vital research, and life-saving medical equipment. You're helping patients like you, your loved ones, your friends and your family.
Your ticket purchases matter. You make the difference at St. Boniface Hospital. Say 'Yes' to supporting a great cause with your Mega Million Choices Lottery tickets.

Tickets are 1 for $100, 2 for $175, 4 for $300, and 8 for $500. 50/50 PLUS and Big Score PLUS tickets start at 2 for $20, and must be purchased with your Mega Million Choices Lottery tickets.
Order online at StBMegaMillionChoices.ca
by Phone at 204-256-7203
or 1-855-256-7203
or in-person at St. Boniface Hospital Everett Atrium
& St. Boniface Hospital Foundation Office,
or at London Drugs in St. Vital Centre,
Red River Co-op Food Store and Main St. Pharmacy,
and select Shoppers Drug Mart locations
Licence No: LGCA 1517-RF-30408, LGCA 1517-RF-30407, LGCA 1517-RF-30335