ALBERTA, September 9, 2022 — This year's Alberta Cancer Foundation's Cash & Cars Lottery has 1,924 PRIZES WORTH OVER $3.6 MILLION up for grabs. But you can only qualify to win when you show your support!

Purchase before midnight, September 15, 2022, to be eligible for the Early Bird Draw for a brand new $418,000 condo OR $350,000 Cash!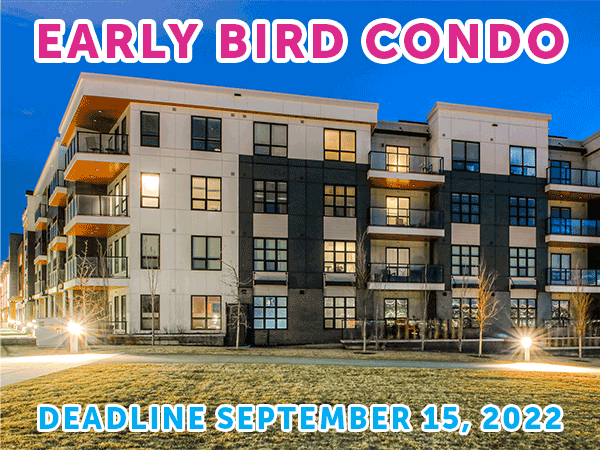 This luxury condo in the Maple complex in Calgary's popular University District is fully furnished with a beautiful open concept, chef's kitchen, spacious patio, and access to numerous amenities. Move right in or use it as a revenue property. And, if that doesn't interest you, take the $350,000 cash option and create your own fantastic prize!

TWO STUNNING GRAND PRIZES are also available to win. Grand Prize Package #1 is a fully furnished $1.3 million Truman home in Timberline Estates, Calgary. Grand Prize Package #2 is a fully furnished Kimberley Home in Jagare Ridge, Edmonton. Both homes come with $20,000 cash to get you started!
Your Cash and Cars lottery ticket purchase will also be entered to win an exceptional lineup of prizes, including 4 fantastic vehicles, 6 fabulous vacations, 10 epic experiences, electronics, fitness equipment, cash and thousands of others!
Tickets are $100 each, 2 for $150, 6 for $275 or the best value, 18 for $450. Visit Cash and Cars Lottery or call 1-877-783-7403 to buy your tickets today.
LOOKING FOR EVEN MORE WAYS TO WIN? Play the Win Daily Lottery for a new cash prize draw every day in November! 30 draws and $345,000 in cash are available to WIN! Tickets are just $20 each, five for $35, 15 for $50, 30 for $75 or the best value, 50 for $100.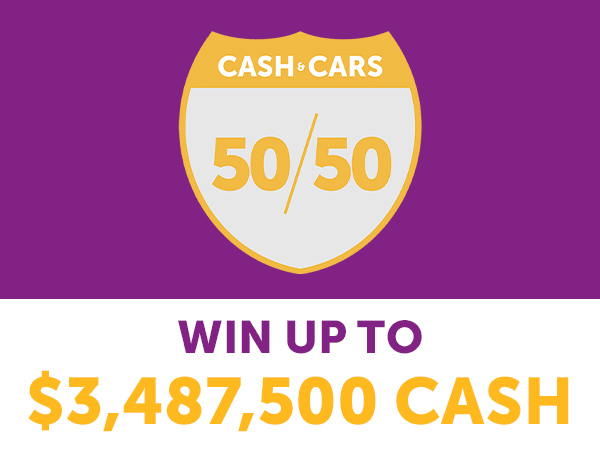 This year's Cash and Cars 50/50 could be our biggest prize ever! The jackpot grows with every ticket sold. The total current pot is already over $1,000,000! Tickets are $10 each, five for $25, 15 for $50, 30 for $75 or the best value, 50 for $100.
CLICK HERE to see how your support can make life better for Albertans facing cancer.
Main Licence #596287 | 50/50 Licence #596288 | Win Daily Licence #596290