Ontario, June 4, 2020 — Breaking news: The Progressive Jackpot in the SickKids Catch the Ace raffle is on its way to surpass $300,000 by tonight's 6pm deadline. For each of the last three weeks, the Progressive Jackpot grew by more than $10,000 on the final day. As of this morning, the Weekly Prize was already over $20,000.
Will *you* Catch the Ace tonight? For as little as $10, you could walk away with both prizes following tonight's weekly draw. And if you don't Catch the Ace, you still win the weekly cash prize! Last week's winner took home $26,746 — tax-free!
Today is another record-setting day for the Progressive Jackpot. Visit SickKidsAce.ca to see in real-time just how fast the prizes are growing. But make sure you get your order in before the 6 pm deadline tonight! There are only a few hours left!
Tickets are 3 for $10, 10 for $20, or 50 for $50 and can only be purchased online – no phone or mail orders.
The clock is ticking and the Jackpot is growing. Don't delay.
50% of all ticket sales go to SickKids.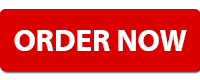 Check out the list of winners that we at the Home Lottery News maintain for our subscribers' ease of reference.