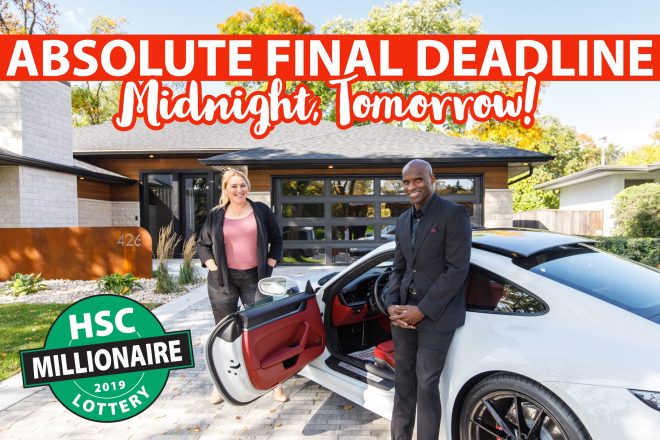 WINNIPEG, MB, November 21, 2019 – The Absolute Final Deadline for HSC's Millionaire Lottery is Midnight, Tomorrow, and somebody's going to win $1.2 million cash…
It could be you!
Win 1 of 6 Grand Prizes
Worth up to $1.53 million

This year's biggest winner gets to choose their very own dream home – or become an instant millionaire with $1,200,000 cash.
Choose a 'Dream Makeover' package, featuring a 4-bedroom, 2,280 square-foot Tuxedo home by Maric Renovations. It's a stunning place to live, with gorgeous interiors, spectacular design, and unequalled craftsmanship – just steps from Park Boulevard and Assiniboine Park.
Or there's a second Maric Home you can choose, in Charleswood's new RidgeWood West neighbourhood – and it comes with furniture, two brand-new BMWs, and $200,000 cash.
Or choose a Sterling Home in Winnipeg's Sage Creek, a gorgeous development and family home on Hummingbird Cove – which comes with furniture, travel, a Ford Ranger, BMW X4, and $500,000 cash, all together in a $1.35 million Grand Prize.
If you'd rather take two homes, you can choose a Winnipeg + Okanagan Grand Prize – which includes a StreetSide condo at The Rise and a Watermark Beach Resort condo in Osoyoos. Combine the charms of your hometown with the relaxing summer vibes of British Columbia's good life, where every day's a holiday…
And finally, there's a whole new kind of Grand Prize – 'Wine Country Living + Travel'. It includes a sun-soaked home in Penticton, two BMWs, $140,000 in vacations from Great Canadian Travel, plus an 'Australian Highlights Vacation' and a 'Southern Africa Safari' getaway, and $400,000 cash. Treat yourself and the family with this one-of-a-kind, $1.32 million Grand Prize!
ABSOLUTE FINAL DEADLINE
MIDNIGHT, TOMORROW
Friday, November 22

50/50 PLUS
Jackpot approaching
$1 Million!
---
HSC Millionaire Lottery tickets are 1 for $100, 2 for $175, 4 for $300, and 8 for $500.
50/50 PLUS tickets are 2 for $20, 8 for $40, and 30 for $60.
Daily Cash PLUS tickets are 2 for $20, 8 for $40, and 30 for $60.
*50/50 and Daily Cash PLUS tickets must be ordered in conjunction with your main lottery tickets.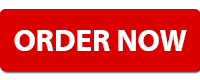 By Phone:
204-253-5688
Toll-Free:
1-855-999-5688
Order online or by phone, click on this website for ways to order and more info: HSCMillionaire.com

Or order in-person at HSC Foundation (PW112-700 William Avenue, Health Sciences Centre, Winnipeg), HSC Thorlakson Mall (820 Sherbrook Street, Winnipeg), London Drugs (St. Vital Centre), Red River Co-op food stores and Main St. pharmacy, and select Shoppers Drug Mart locations.
License No. LGCA 1822-RF-32173, LGCA 1822-RF-32174, LGCA 1822-RF-32175