ONTARIO, January 10, 2017 — Dreaming of an exhilarating driving experience? Picture yourself driving off in a 2017 Jaguar F-Type Coupe S worth over $112,000; or choose $100,000 cash††!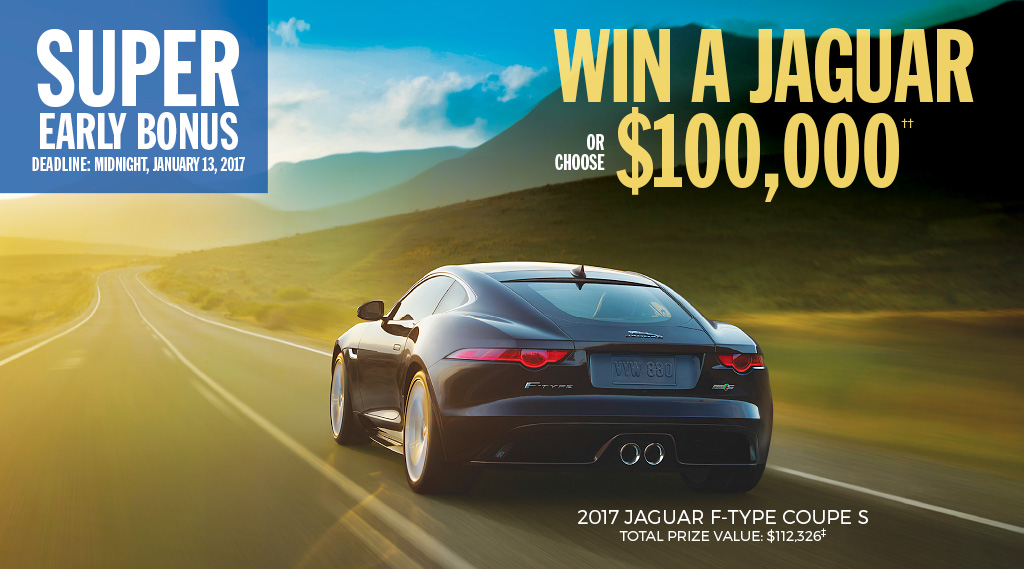 Time is running out! The deadline is this Friday (January 13, 2017). Order today to be entered for the Super Early Bonus draw, and you'll also be automatically entered in the Early Bonus Draw, Early Bird Draw, Grand Prize and Final Draws where you could win $1 MILLION CASH!
The SickKids Lottery offers great 1 in 2 odds* and over 55,000 prizes. With a total value of over $4.49 million, you won't want to miss out.
Plus, play our exciting 50/50 Draw for a chance to take home half our jackpot. With a starting jackpot of $500,000, the winner is guaranteed to take home the minimum payout of $250,000!
When you order a SickKids lottery ticket, you help the hospital to fight back against childhood illness, and provide patients like Evelyn the care and treatment they need. So support The Hospital for Sick Children. Click here to order. Or call 1-800-994-1603 or 416-385-6117 today.