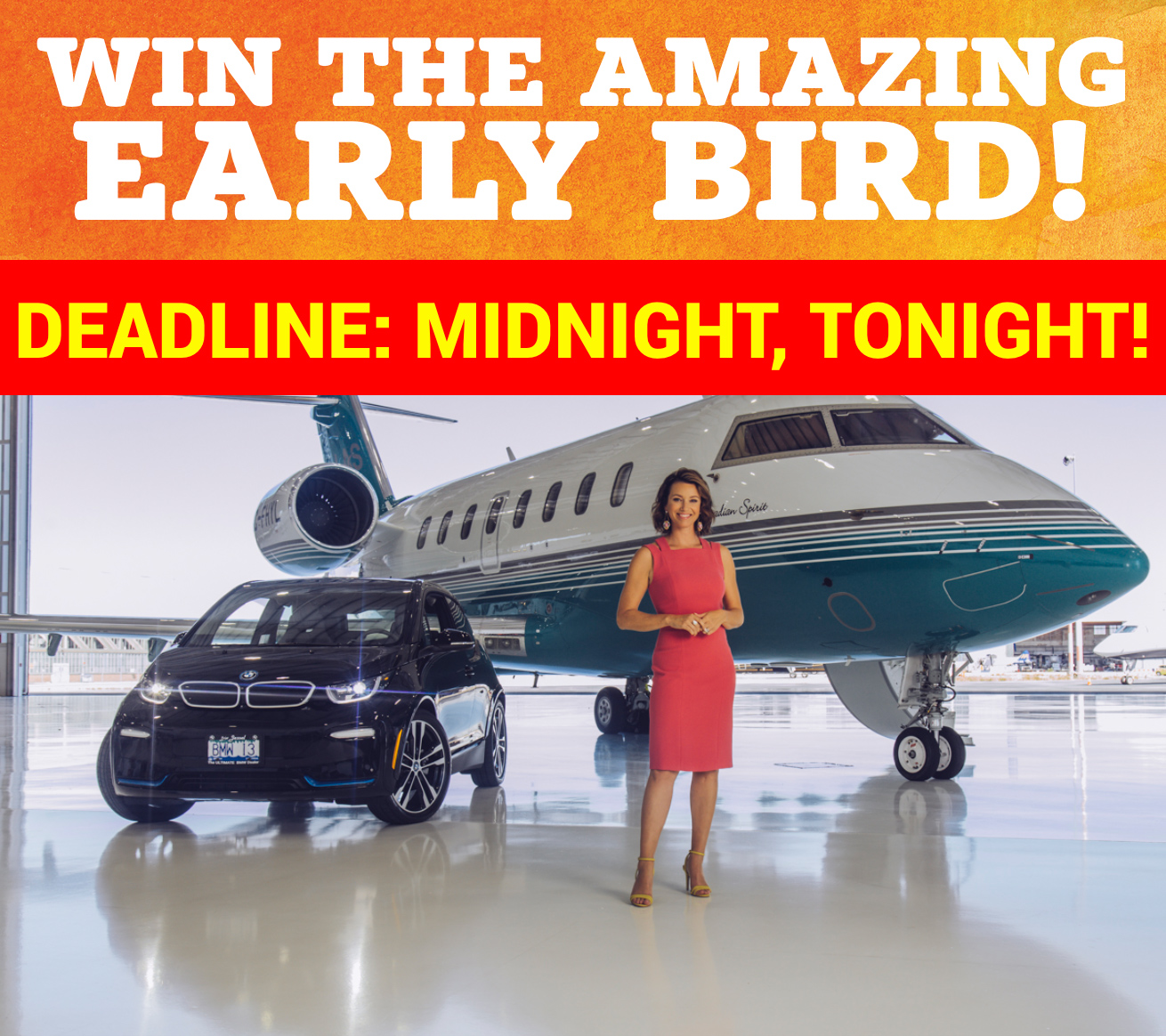 Win 'Vacations for Life' – Private Jet to Maui, BMW i3, and Cash – or $250,000 Cash
Vancouver, BC, October 4, 2018 — Hurry! The BC Children's Hospital Dream Lottery's Early Bird Deadline is Midnight, Tonight! This is your last day to play for bonus draws worth over $325,000 in prizes. Plus, you're in to win a 1 of 7 Grand Prizes – including a $2.7 million Dream Home package, or $2.2 million tax-free Cash!
Early Bird Deadline: Midnight, Tonight – Thursday, October 4th
Early Bird Deadline: Midnight Tonight!
• Win a Private Jet Trip to Maui, BMW i3, and $100,000 Cash
or 'Vacations for Life' or $250,000 Cash
• PLUS 50 extra winners of $1,000 Cash each
Buy Now, Win the Dream. Win the Grand Prize Draw and choose a $2.7 million 'Luxury Living' Home package – one of our most incredible dream homes ever! It's a 5-bedroom home in South Surrey (over 5,000 square feet), and it comes with furnishings and cash. Or choose 1 of 2 home packages in South Surrey, an 'Income for Life' package with condos in Vancouver and Richmond, an Ocean Cottage at SookePoint on Vancouver Island, or an incredible Okanagan Home at Vernon's Predator Ridge resort community. Homes all across the most beautiful parts of Beautiful B.C. Or $2.2 million Cash!
Don't forget to get your tickets for the 50/50 PLUS jackpot – jackpot now over $1,567,800 – and the Big Passport PLUS game – with 101 extra winners, and an extra $335,000 to be won.
Say YES to BC Children's Hospital
The Smaller the Patient, the Greater the Need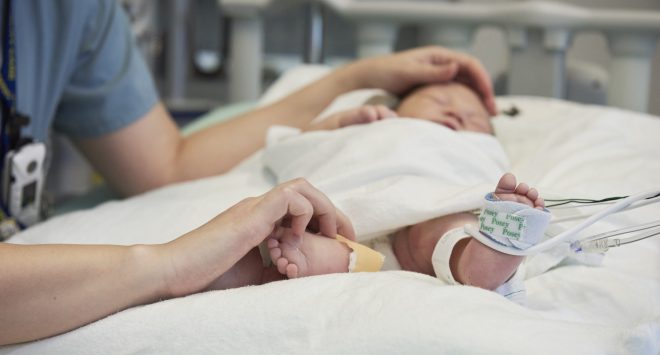 As the only hospital in the province devoted exclusively to kids, over a million count on BC Children's for care they often can't get anywhere else. By purchasing a lottery ticket, you're helping shape the future of child health.
Proceeds go toward research initiatives at BC Children's Hospital—supporting over 1,000 of the most daring thinkers in science as they work to pursue new knowledge. Their discoveries are then translated directly into improved care to benefit kids within the hospital, across the province, and around the world. Each year, the Dream and Choices Lotteries raise approximately $8 million for BC Children's Hospital Foundation.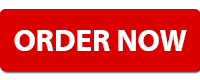 Get your tickets online at BCChildren.com
by Phone at 604-692-2333
or 1-888-887-8771
or in-person at our Grand Prize Showhomes in South Surrey,
or at BC Children's Hospital (938 West 28th Avenue, Vancouver)