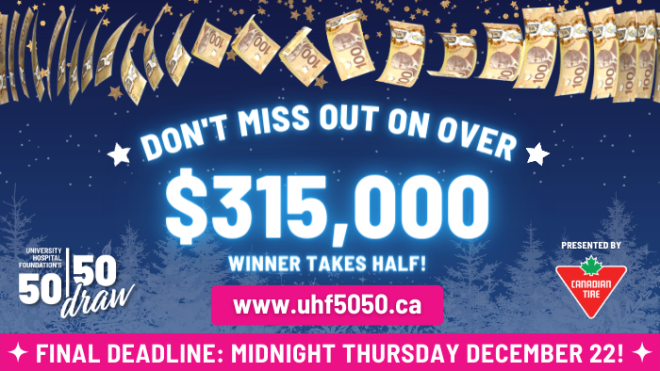 EDMONTON, Alberta, December 20, 2022 — Jackpot Climbing EVERY DAY now over $315,000!  
The clock is counting down to the final deadline, and your chance to get in to win University Hospital Foundation Festival of Tree 50/50 Draw Presented by Canadian Tire Grand Prize Jackpot! Now one of the BIGGEST in the Edmonton Region, there is no better time to get your tickets!
University Hospital Foundation is ready to deck the halls with a tonne of cash and you could be the lucky winner! But not without a ticket. The final deadline to purchase is midnight this THURSDAY, December 22! Tickets start at 1 for $20 or as low as $1 EACH with the NEW 100 ticket pack.
Every ticket supports the advancement of health care for our community. This year we are raising funds to support the new Neuro Rehabilitation Innovation Centre at the University of Alberta Hospital.
Add 31 chances to win in January with the Cash a Day Giveaway! Each ticket equals 31 chances to win $1,000 every day starting January 1st through January 31st. Cash a Day Giveaway Tickets start at just $10 – or up your odds with the 40 for $40 pack. This exclusive draw has limited tickets available and are already 75% sold out!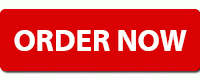 Get in on the Festival of Winning and Edmonton's BIG 50/50 Jackpot! Growing every day, the current jackpot is over $315,000!
ORDER NOW online at www.UHF5050.ca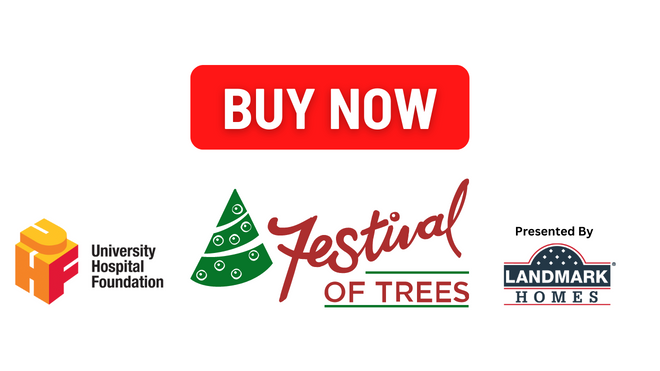 2022 Cause:
For patients with debilitating brain and spinal cord injuries, early access to advanced rehabilitation is critical to recovery. It's also hard to get. Currently, the wait to be transferred to an impatient rehab facility is between two weeks to a month.
When you support Festival of Trees 50/50 Draw, you will provide these patients with early access to innovative treatments and state-of-the-art technology at the Neuro Rehabilitation Innovation Centre at the University of Alberta.
Festival of Trees has raised over $23 million for critically important causes at the University of Alberta Hospital site. From bringing incision-free brain surgery technology to Edmonton to expanding intensive care for cardiac patients, your support impacts patients from head-to-toe.
Lottery License #615585 | #615587