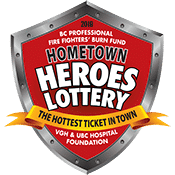 Vancouver, BC, July 10, 2018 — These are the final 2 days to buy in this year's Hometown Heroes Lottery… so don't miss out!
The Absolute Final Deadline is Midnight, Thursday (July 12). It's your final chance to order for this year's Grand Prize Draw – and every ticket buyer gets entered to win a $2.1 million cash Grand Prize. Or choose your ideal home package, worth up to $2.6 million – and live a multi-millionaire's life in South Surrey, Vancouver, Vancouver Island, Lake Country, and Penticton.
Absolute Final Deadline in 2 DAYS!
Win $2.1 Million Cash – 1 of 7 Grand Prize choices
Order your 50/50 PLUS tickets, too
— jackpot now over $1.525 million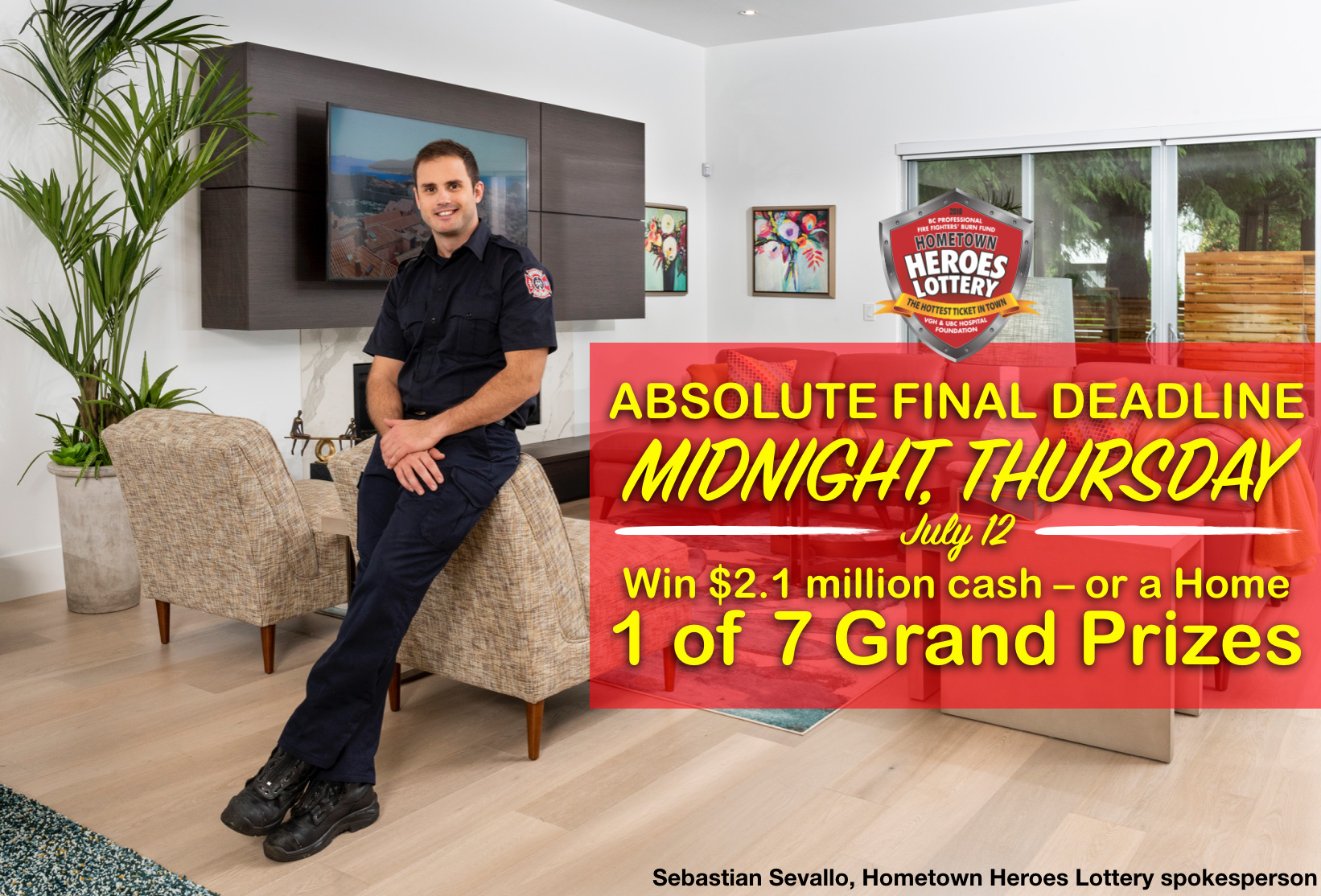 Which Grand Prize is your favourite? Which will you choose?
The homes in South Surrey – in Crescent Heights and Ocean Park – are picture-perfect family dream homes… the homes in Penticton and Lake Country will have you living an amazing life in BC's sunny Okanagan, one of the world's most desirable areas… the sub-penthouse condo in Vancouver will put you in a prime location in one of the world's most exciting cities, on the doorstep of downtown's vibrant lifestyle… and the SookePoint ocean cottage will have you waking up to all of nature's wonder and beauty, with views of the Pacific Ocean, wildlife, and the smell of the sea.
Or there's the $2.1 million cash Grand Prize option – that's enough money to make you an instant multi-millionaire! How you spend it… that's up to you.
Over 3,100 prizes, over $3.2 million to win
It's a Win-Win: Help our Hometown Heroes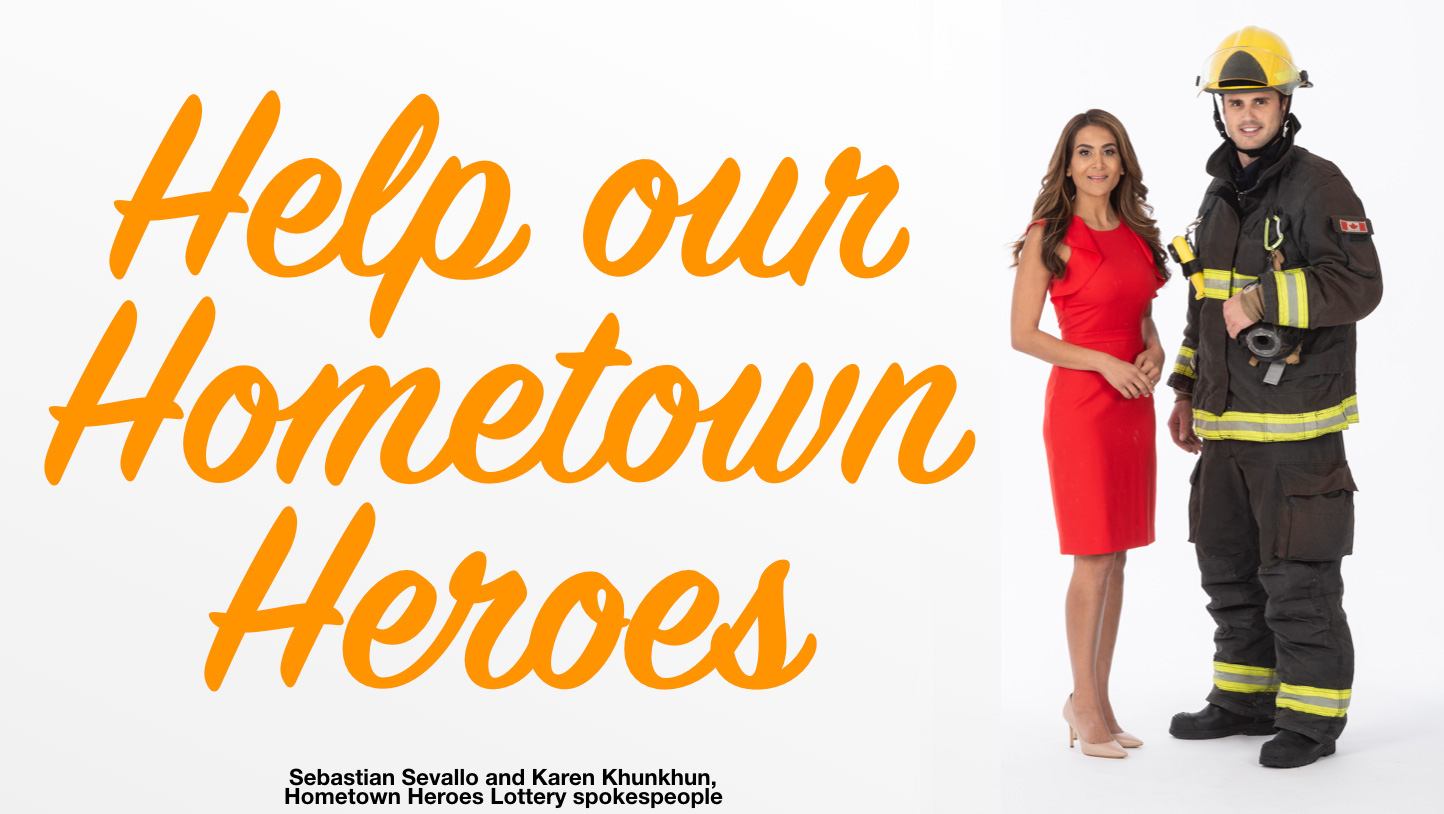 Your Heroes need your help. Every ticket changes a life! Every year, British Columbians rely on the life-saving services and care provided by VGH & UBC Hospital Foundation – and the BC Professional Fire Fighters' Burn Fund. Your ticket purchases stay right here B.C., helping your friends, your family, your children, your loved ones, and even yourself.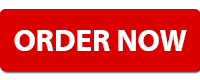 Order your tickets online at HeroesLottery.com
by Phone at 604-648-4376
or 1-888-597-4376
or in-person at London Drugs, at the Grand Prize Showhomes in Crescent Heights and Ocean Park, or at the Jim Pattison Pavilion in Vancouver General Hospital