You only have until March 19 to get your tickets!
For only $30, you could win over 2,500 prizes! That's 2 luxury vehicles. 3 beautiful show homes. 5 dream vacations. 392 cash prizes. And more! All for 1 great cause! But with only one week left and 85% sold, you don't want to miss your chance.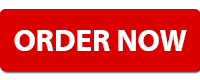 Don't forget your Lucky Stars 50/50 tickets!
This is the largest 50/50 jackpot in STARS history! And it's getting bigger every day! The current jackpot is now over $5 million. How much will you take home this year? Tickets start at only $10! Click HERE view the live jackpot total.
Buy your lottery tickets now online at starslotteryalberta.ca or
by calling 1-888-880-0992.

EVERY TICKET YOU PURCHASE BUYS TIME IN A PATIENT'S FIGHT FOR LIFE. Since STARS lifted off for the first time in 1985, we've flown more than 42,000 missions providing critical care services in life and death situations. Click here to learn more.
Lottery Licences 545122 & 545123