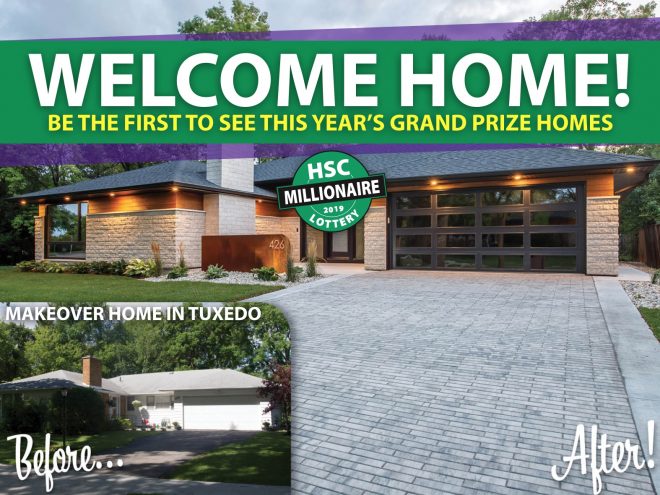 WINNIPEG, MB, September 20, 2019 – There's something for everyone in this year's HSC Millionaire Lottery… including the biggest cash Grand Prize in the lottery's history!
Get your tickets today and you're in to win 1 of 6 Grand Prize choices, including $1,200,000 tax-free cash. Or choose the home of your dreams! This year's biggest Grand Prize is worth over $1.5 million.
**All three Winnipeg homes are open this weekend. Be the first to come and see!**
WIN 1 of 6 GRAND PRIZES:
Grand Prize #1: Makeover Home in Tuxedo (Winnipeg) by Maric Renovations – You have to see this home! The same spectacular design and unparalleled craftsmanship that comes with every new Maric Home has been applied to this character home in Tuxedo, just steps from Park Boulevard and Assiniboine Park. 426 Hosmer Boulevard, Winnipeg. OPEN Saturdays & Sundays, 12-6pm
Grand Prize #2: Maric Homes in Charleswood – A stunning home in RidgeWood West, the ideal choice for those who feel most at home close to nature – yet still enjoy having all the conveniences of city life just a stone's throw away! 116 Creemans Crescent, Winnipeg. OPEN Mondays to Thursdays, 3-8pm / Saturdays & Sundays, 12-6pm
Grand Prize #3: Sterling Homes in Sage Creek (Winnipeg) – A beautiful new family home! Sage Creek is ideal for those who enjoy the outdoors and nature. 7 Hummingbird Cove, Winnipeg. OPEN Mondays to Thursdays, 3-8pm / Saturdays & Sundays, 12-6pm
Grand Prize #4: Condos in Winnipeg & the Okanagan – With both homes! A StreetSide condo in Bridgwater Centre – at The Rise in Winnipeg – to entertain an impress, in a great location with unbeatable amenities. And a condo at Watermark Beach Resort in Osoyoos, BC – where every day is a holiday! Enjoy living in one of Canada's ultimate summer playgrounds. The Rise Condominium, 501-300 Centre Street, Winnipeg – Presentation Centre OPEN Tuesdays & Thursdays 12-7pm / Saturdays & Sundays, 12-5pm
Grand Prize #5: BC Wine Country Living and Travel – Leave like a millionaire, relaxing in luxury on the sun-soaked shores of Skaha Lake in Penticton. If you love the beach, golf, boating, bikings and being in the heart of wine country, this home is perfect for you! Live in, vacation in, or rent out for extra income. And this homes comes with $400,000 cash, two BMWs, a South Africa vacation, Australia vacation, and $140,000 in holidays from Great Canadian Travel.
Or choose Grand Prize $6 – $1.2 MILLION CASH!
Over 2,000 prizes to win – worth over $2.18 million
Don't forget… if you buy early, there's more to win.
Order your tickets today and get entered into the $30,000 Fall Bonus and $40,000 Super Bonus draws, as well as the $200,000 Early Bird draw: win a 2020 Porsche 911, a 115-Day Worldwide Cruise for two, a $200,000 Maric Homes Renovation Credit, or $150,000 Cash!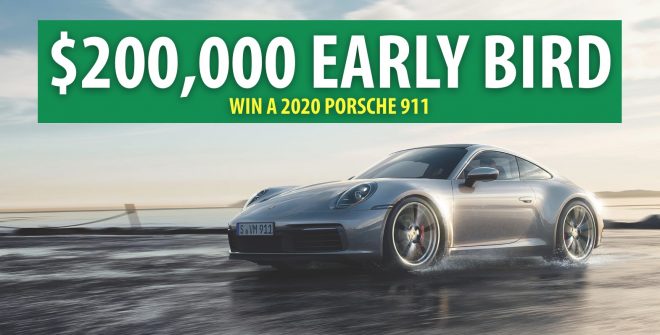 Plus, you can your tickets for this year's two extra games – the 50/50 PLUS and the Daily Cash PLUS. Last year's 50/50 winner took home half of a $816,705, and this year's jackpot could grow to $2 MILLION. It's like another Grand Prize! And if you get your Daily Cash tickets, you're in for 31 days of winning and 64 draws – with $130,000 in extra prizes.
We all need HSC… and HSC needs you
Health Sciences Centre is Manitoba's flagship hospital with specialized support for trauma, neurosurgery, burn, transplant, and psychiatric health. HSC Foundation supporters like you improve the care and facilities at HSC for patients and their families from Manitoba and beyond.
Thanks to remarkable support from the community, HSC Foundation has a tremendous impact on patient care in our province, and makes a profound difference in the lives of many people.
Your support leads to improved patient care, innovative research, new clinical research facilities, cutting-edge technology, and training opportunities for our medical and scientific teams.
The support the foundation receives from lottery purchasers like you help make life better for the patients and families who visit HSC every day.
HSC Millionaire Lottery tickets are 1 for $100, 2 for $175, 4 for $300, and 8 for $500.
50/50 PLUS tickets are 2 for $20, 8 for $40, and 30 for $60.
Daily Cash PLUS tickets are 2 for $20, 8 for $40, and 30 for $60.
*50/50 and Daily Cash PLUS tickets must be ordered in conjunction with your main lottery tickets.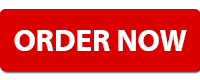 By Phone:
204-253-5688
Toll-Free:
1-855-999-5688
Order online or by phone, click on this website for ways to order and more info: HSCMillionaire.com

Or order in-person at HSC Foundation (PW112-700 William Avenue, Health Sciences Centre, Winnipeg), HSC Thorlakson Mall (820 Sherbrook Street, Winnipeg), London Drugs (St. Vital Centre), Red River Co-op food stores and Main St. pharmacy, and select Shoppers Drug Mart locations.
License No. LGCA 1822-RF-32173, LGCA 1822-RF-32174, LGCA 1822-RF-32175