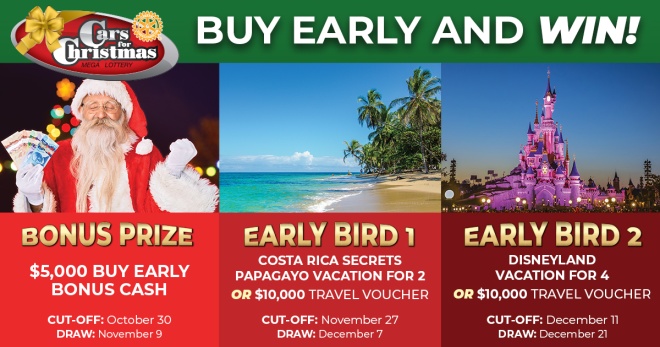 Grande Prairie, Alberta, October 24, 2023 — Dream of the holidays with extra cash in your pocket and ring in 2024 with luxury travel plans! Don't miss your chance to win the Bonus prize of $5,000 cash plus 2 Early Bird Vacation Prizes worth $10,000 each! Purchase your tickets by October 30 to be entered to win! Tickets start at $50 each, 3 for $100, 10 for $200 or their best value – 25 for $250!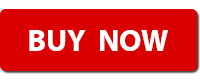 This year's Grand Prize will put two new vehicles in your driveway including a luxury 2023 GMC Yukon Denali AND an exciting 2023 Dodge Charger GT AWD plus $5,000 Cash – valued at over $177,000! Take on winter with the second prize of a 2023 Ford F150 XLT Hybrid including a 2024 Skidoo Backcountry Sport 600 EFI – valued at over $96,000. That's not all! There are additional vehicles to be won, a Can-Am Defender, a home & car audio package, a refresh your ride detailing package, and 5 more cash prizes, a total of over $442,000 worth of prizes!
View the exciting prize line up HERE.
Remember to add the super popular 12 Days of Christmas tickets! 12 Gift Packages valued at over $73,500. Each day, the gift package is bigger than the last and includes gift cards for food, fuel, clothing, furniture and more. 
Win life changing money with Christmas Cash 50/50 Tickets – the winner takes home half the jackpot and up to $250,000 CASH!
For 24 years we have been raising money for many local non-profit groups in the Peace Region. All Proceeds from the lottery will go to 11 non-profit partner groups with a focus on community care and youth. Whether it be through sports, education, or support for kids and their parents, this year's lottery will directly benefit some of the smallest members of our community. These 11 non-profit groups are very important to us. To learn more about them please visit HERE.
Big Brothers Big Sisters of Grande Prairie & Area
Camp Tamarack
GPPSD Education Foundation
Grande Prairie Storm
Tiny Hands of Hope
Centre for Creative Arts
Grande Prairie Gymnastics & Cheerleading
Swan City Rotary Club
Rotary Club of Grande Prairie
Rotary Club of Grande Prairie, After Five
Rotary Club of Grande Prairie, Sunrise
Licence Main #651904 / Christmas Cash Bonus #651903 / 12 Days of Christmas #651902