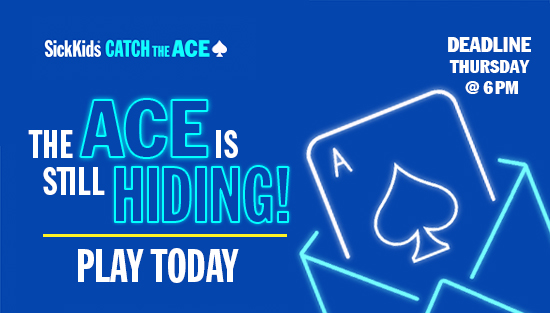 Ontario, August 2, 2022 — Thursday could be your lucky night!
The Progressive Jackpot in SickKids Catch the Ace is already huge and growing by the minute! There's no limit to how big it can get and it will grow until someone finds the Ace of Spades. Every week the chances are getting better and better that the Ace will be caught, and someone will become an instant millionaire! Don't miss out on the fun, play today!
The Jackpot is already over $1,480,000 and will continue to increase until Thursday's 6:00 p.m. ticket deadline. Last week's winner didn't find the Ace and still won over $50,000! Don't miss your chance to win these huge cash prizes, visit sickkidsace.ca to get your tickets by 6:00 p.m. on Thursday.
More than $6.3 Million has been won by Ontarians playing SickKids Catch the Ace. There is much more to come – play today and you could be the next big winner!
Play SickKids Catch the Ace online. It's a simple and great way to support SickKids.
☑ Visit SickKids Ace – buy your tickets and select your lucky envelope
☑ Follow the prize growth until the draw deadline of 6:00 p.m. Thursday night
☑ If Your ticket is drawn – you WIN 20% of Weekly Sales
☑ If Your lucky envelope contains the Ace of Spades – you also WIN 30% of all campaign sales
☑ Feel good knowing that 50% of all ticket sales go to help build a new SickKids
This week's deadline is 6 p.m. THURSDAY! Don't miss out. Order today!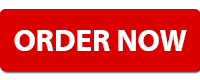 For more information visit SickKids Ace
PRIVACY POLICY | SICKKIDS CATCH THE ACE
SickKids LL#RAF1225735. Charitable Registration #10808 4419 RR0001. Please play responsibly. Ontario Problem Gambling Hotline 1-866-531-2600 or visit ConnexOntario.