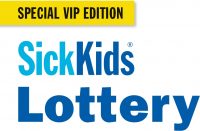 TORONTO, ON, October 16, 2020 — The SickKids 2020 VIP Lottery is back and better than ever! With over 45,500 prizes and 1 in 2 odds of winning, tickets are already selling at a record pace. Plus, there are now 7 Grand Prizes, including $1 Million cash. With millions in cash and cars to be won – tickets won't last long.
Order early and win even more.
Get your tickets today and you will also be entered to win all of the Bonus Prizes, starting with the FIVE VIP Prizes of $10,000 cash. Check out all of the amazing prizes at sickkidslottery.ca.
Help fund the fight and build a new SickKids.
By purchasing a SickKids Lottery ticket, you're helping kids like Wolfgang, who was born with a lung impairment and a hole in his heart which required heart surgery at 5 months. Read more about Wolfgang's story.
When you order your tickets, be sure to play the Cash Calendar and the 50/50 Draw. The Cash Calendar gives you the chance to win every day for a month. The 50/50 Draw is back again with a minimum prize of $250,000. There is no limit to how big the jackpot can grow. Cash Calendar and 50/50 Draw tickets must be purchased in conjunction with SickKids Lottery tickets.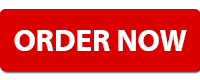 Or call 1-866-749-KIDS (5437)
For official details and to order tickets, visit their website: sickkidslottery.ca.
SickKids Main Lottery License #12210, 50/50 Draw License #12209, Cash Calendar License #12211
◊ * ǂ ∆ See Rules and Regulations for details. Approximate value including all taxes and freight. Prizes may not be exactly as shown. 50/50 Draw and Cash Calendar tickets must be purchased in conjunction with the SickKids Lottery.