Milk River, Alberta, October 28, 2022 — Get your tickets for the 38th Annual Corvette Raffle brought to you by the Kinsmen Club of Milk River and win yourself a brand new 2023 Red Mist Metallic Corvette Stingray Coupe! Valued at over $75,000, the award-winning mid-engine sports car has been completely redesigned from the ground up to deliver a thrill on every ride! Make sure to get your tickets before January 5 to be eligible for the $5,000 Early Bird Prize!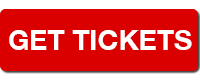 Tickets are $25 each, 5 for $50, 25 for $75, 50 for $100, or the best-value package 100 for $150. Your ticket also qualifies for 3 CASH prizes totalling $8,500!
CLICK HERE to view the car and purchase your tickets.
And don't forget to add KinPower 50/50 tickets to your order before checking out to qualify for half of the ever-increasing jackpot up to $75,000!! Tickets are $10 each, 5 for $25, 15 for $50, or the best-value package 30 for $75.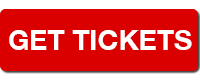 The Kinsmen Club of Milk River is a division of Kin Canada working to better their communities, enhance the well-being of Canadians, and improve the environment. "Serving the Community's Greatest Need"
Main Licence #: 607860 KinPower50 Licence #: 607861