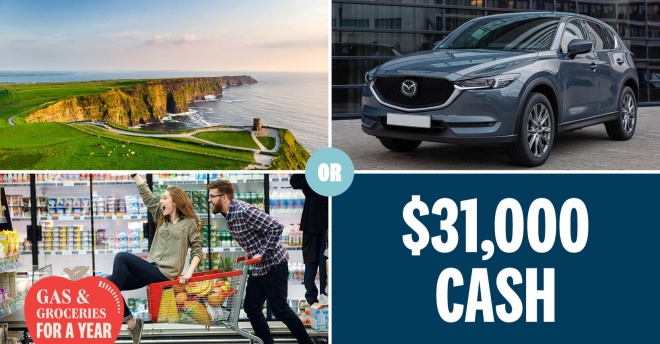 VANCOUVER, BC, Sunday, September 17, 2023 — As the days grow shorter and winter approaches, there's no better time to dream of sun-soaked beaches or snowy mountain getaways.
With your BC Children's Hospital Dream Lottery tickets, you can make your perfect winter vacation a reality. But you'll have to hurry…
Only days remain to secure your entry in the Fall Bonus draw to win $30,000 in Travel Best Bets Gift Cards plus $5,000 cash. Imagine jetting off to your dream destination… Whether it's relaxing on a warm beach, exploring a vibrant city, or hitting the slopes, the choice is entirely yours.
Or, win and choose from other incredible Fall Bonus prize options – a brand new 2023 Mazda CX-5 GX, gas and groceries for a year or $31,000 tax-free cash.
Don't wait to get your tickets – the Bonus deadline is this Friday, September 22, and Dream Lottery is now over 80% sold out.
PLUS: Purchase your ticket today to be automatically entered in the Early Bird draws (51 winners; worth over $300,000) – and the Grand Prize draw. Win and choose from 10 multi-million dollar options, including luxury home packages worth up to $2.7 million in Sooke, North Vancouver, Langley, Kelowna, Courtenay, Lake Country, South Surrey or Vancouver. You can even select a Vancouver two-home prize option!
Or, take $2.3 million tax-free cash and transform your financial future forever.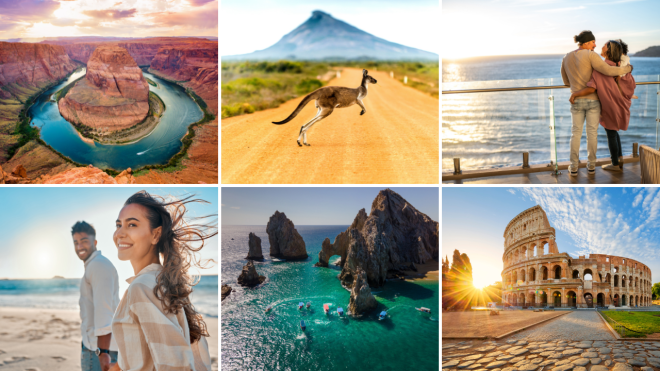 Ready to pack your bags and explore the world? Secure your Dream Lottery tickets and discover the top 5 destinations chosen by Dream Lottery ticket buyers and supporters.
---
Win More Cash with 50/50 PLUS and Daily Cash PLUS
Top-up your order with tickets for the 50/50 PLUS and Daily Cash PLUS for even more chances of winning!
The 50/50 PLUS jackpot is approaching $1.65 million and could top $2.3 million. Winner takes half. Last year's winner won a whopping $1,103,107 – making another millionaire in BC Children's Hospital Dream Lottery. This year it could be YOU!
With the Daily Cash PLUS, you'll get 67 extra days of winning – there's $348,000 in total cash to be won, including three Ultimate Prize winners of $25,000 each.
50/50 PLUS tickets start at just 2 for $15, and Daily Cash PLUS tickets start at just 2 for $25.
---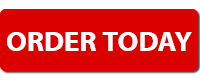 Get your tickets online on the BC Children's Hospital Dream Lottery website,
by Phone at 604.536.2491,
or toll-free at 1.888.888.1567
Tickets cost 3 for $100 / 6 for $175 / 9 for $250 / 20 for $500
50/50 PLUS tickets are 2 for $15 / 6 for $30 / 16 for $60
Daily Cash PLUS tickets are 2 for $25 / 6 for $50
A ticket purchaser must purchase a Dream Lottery ticket to be eligible to purchase 50/50 PLUS® and DAILY CASH PLUS™ tickets.
---
In the event of an advertising discrepancy, the official 2023 Dream Lottery Rules and Regulations will apply without exception. Prizes shown may not be exactly as illustrated.
BC Gaming Event Licences #143533, #143535, #143536
19+ TO PLAY | KNOW YOUR LIMIT, PLAY WITHIN IT | PROBLEM GAMBLING HELP LINE 1-888-795-6111 | GAMBLINGSUPPORTBC.CA