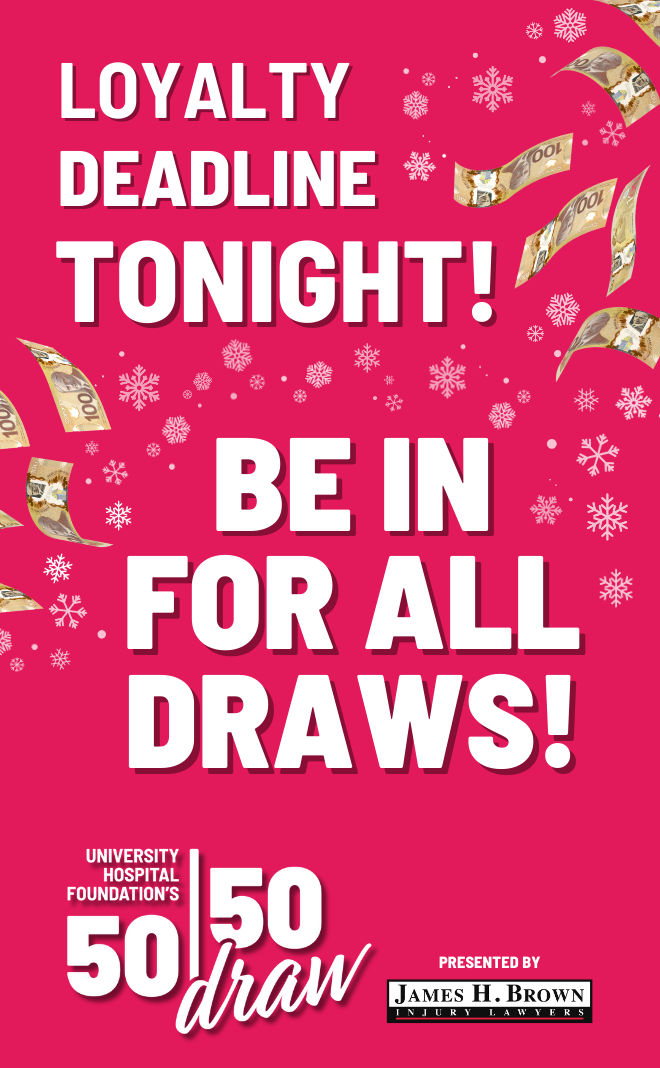 EDMONTON, Alberta, November 8, 2023 — Being early pays off! Tonight is the last chance to have tickets in every single draw for the University Hospital Foundation Festival of Trees 50/50 presented by James H. Brown Injury Lawyers!
This is the final reminder to buy tickets before 11:59PM on TONIGHT November 8 to be entered into the $10,000 Loyalty prize, plus THREE $2,500 Holiday Bonus prizes AND the growing 50/50 jackpot now over $100,000 and growing!  
Tickets start as low as $10, but the best value is in the 250 tickets for $100 – that is only $0.40 per ticket for a chance at a whole lot of winnings!
The University Hospital Foundation's Festival of Trees 50/50 Draw presented by James H. Brown Injury Lawyers has awarded over $1.4 million in prizing since 2020. With all the cash prizes up for grabs, there is no better time than today to get your tickets!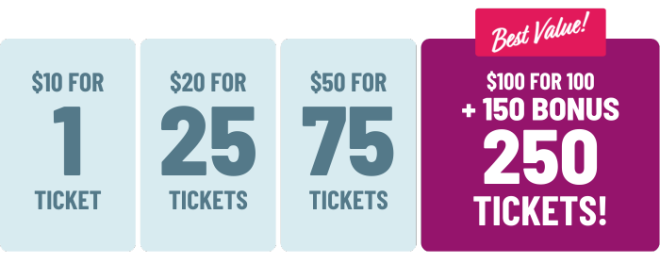 Looking for even MORE ways to win? The Cash a Day Giveaway is the perfect way to add some quick cash to your wallet this holiday season! Every ticket is entered into a daily draw starting December 1st. Each day one lucky ticket holder will win $1,000 of cold hard cash! That means every ticket has THIRTY-ONE chances to win and you can get tickets for as low as $1.00 (40 tickets for $40 pack).
ORDER NOW online at www.UHF5050.ca
2023 Festival of Trees Supports:
Innovating patient care in Alberta for today and beyond.
The 2023 Festival of Trees is supporting not one, but two areas of patient care at the University of Alberta Hospital (UAH):
With a new, state-of-the-art Simulation (SIM) Lab, our healthcare teams will be able to practice, refine, and practice again every step of every procedure and interaction under every condition imaginable.
Remodeling the Fourth Floor Atrium into an inclusive space of peace and comfort will provide patients, family members, staff, and physicians alike a chance to step away from the high-intensity hospital environment.
ORDER NOW online at www.uhf5050.ca
or in person at the University of Alberta Hospital Gift Shop
(8440 112 St NW, Edmonton, AB T6G 2B7)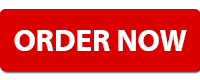 Be part of the change.
Lottery License #654749, #654747