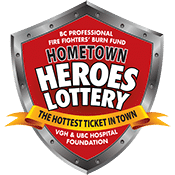 VANCOUVER, BC, July 13, 2017 — Only HOURS remain in the 2017 Hometown Heroes Lottery! Don't miss out on getting the hottest tickets in town, with six Grand Prize options including your choice of gorgeous homes or $2.1 million in cash, and a 50/50 Plus™ with a current jackpot over $1,600,000 and still growing!
Tickets in the Heroes Lottery are available for 3 for $75, 6 for $100, or 20 for $275. 50/50 Plus™ tickets are 2 for $15, 6 for $30, or 20 for $60. Daily Cash Plus™ tickets are $20 each or 3 for $40. Every ticket changes a life!
Order online or call toll-free 1-866-597-4376 from anywhere in BC (or 604-648-4376 in the Metro Vancouver area) and get your tickets today! Or buy in person at any London Drugs in BC, or VGH Hospital.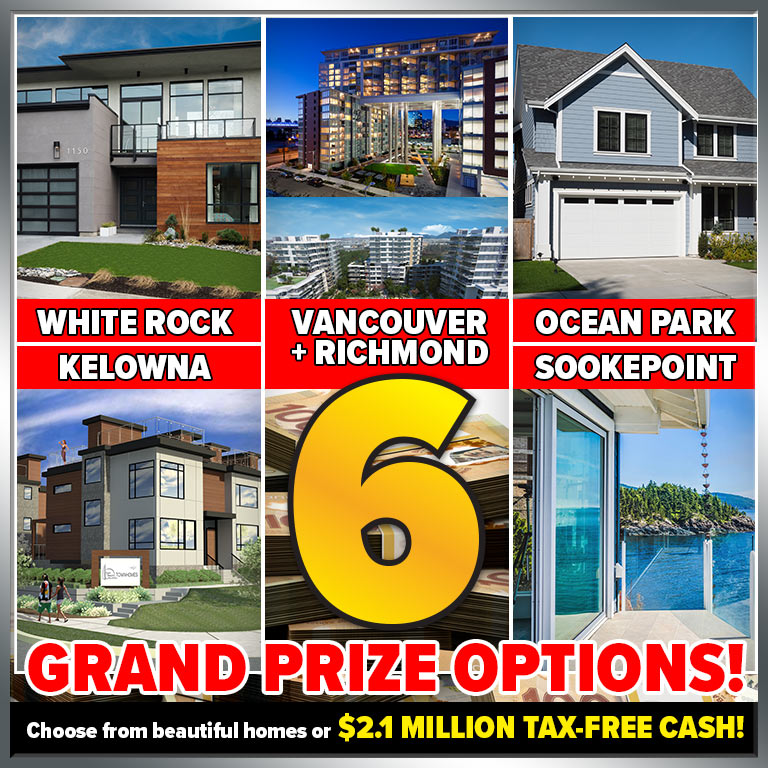 The winner will choose one prize option; other prize options will not be awarded.
The Absolute Final Deadline is midnight, tonight (Thursday, July 13, 2017). Final draws begin Thursday, August 3, 2017.
For a reference list of prizes and details about the lottery including how to purchase tickets, check out our 2017 Hometown Heroes Lottery reference page.