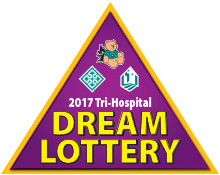 WINNIPEG, MANITOBA, June 20, 2017 — Don't miss out! Beat Thursday's Early Bird Deadline and get your chance to win up to $175,000 in prizes — luxury travel, a Mercedes G63, a Ford F-250 & 5th wheel, or $150,000 cash to win!
Order your tickets and start dreaming about having your choice between a 2017 Mercedes-Benz G63 AMG SUV (valued at $174,252.75); a luxury vacation with a private jet for 8 adults to Jamaica for 7 nights (valued at $160,000) plus $15,000 cash;  a luxury group vacation to Italy for 8 adults for 9 nights (valued at $160,000) plus $15,000 cash; a 2017 Ford F-250 Platinum Crew Cab, Power Stroke® Diesel V8 (valued at $90,174) plus a 2017 Crusader 319RKT 5th wheel (valued at $69,500) plus $15,000 cash; or choosing $150,000 cash.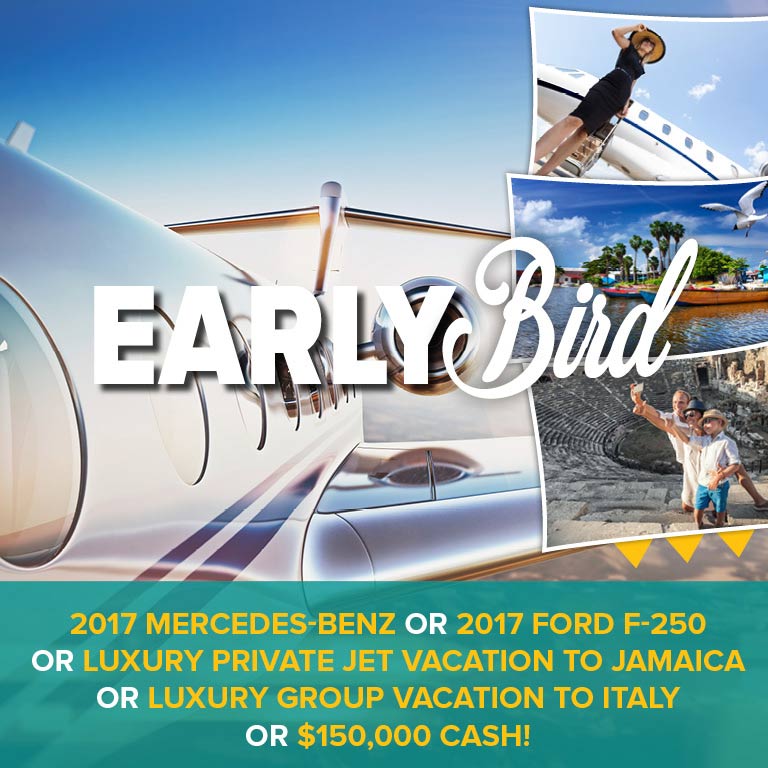 Only one prize option will be selected, the other options will not be awarded.
Order Online
Order by phone: call 204-254-4677 or toll-free: 1-844-654-4677
The 2017 Tri-Hospital Dream Lottery supports the Health Sciences Centre Foundation, The Children's Hospital Foundation of Manitoba, and the St. Boniface Hospital Foundation.
For a reference list of prizes and details about the lottery including how to purchase tickets, check out our 2017 Tri-Hospital Dream Lottery reference page.
Lottery License No. LGA1517RF