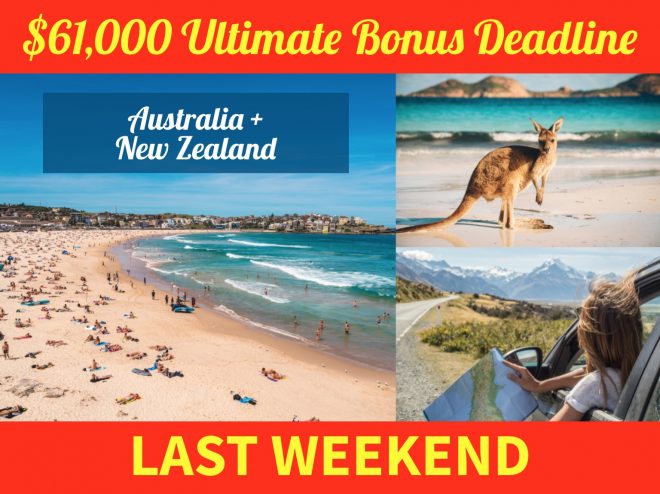 Just imagine where winning could take you…
WINNIPEG, MB, February 8, 2019 — Whisk yourself away on the adventure of a lifetime with a Tour of Australia + New Zealand. It's a Down Under experience you'll never forget, with pristine sandy beaches, beautiful weather and unforgettable nature, Koala Bears and Kangaroos! And this comes with a 2019 Nissan Qashqai plus $5,000 cash – a prize package worth over $61,000.
Or choose a 2019 Chevrolet Tahoe 4WD SUV, or pad your wallet with $50,000 tax-free cash.
Order by Midnight, Friday – February 15 to get your tickets in the Ultimate Bonus Draw!
And there are more ways to win…
Get your 50/50 PLUS tickets to win half a massive jackpot – already over $625,000 and it could reach $2.2 Million! The more you buy, the bigger the pot gets.
And if you get your Big Score PLUS tickets, you'll be entered into 70 daily draws to win cash, Winnipeg Jets tickets, and even tickets to the 2019 Stanley Cup Finals. An extra $130,000 in prizes to win!
Of course, there's also the Grand Prize Draw…
This year's biggest winner will choose 1 of 7 Mega Million Grand Prize Choices, including homes in Winnipeg's Bridgwater Trails and Sage Creek neighbourhoods, Headingley's Taylor Farm community, and even two of the Okanagan's brightest, dreamiest cities to leave – at Watermark Beach Resort in Osoyoos and West Harbour in Kelowna.
Live where you love. Or become a millionaire instantly with $1.1 million tax-free cash!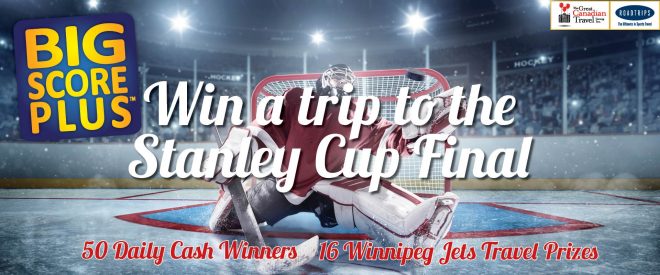 Tickets are 1 for $100, 2 for $175, 4 for $300, and 8 for $500. 50/50 PLUS and Big Score PLUS tickets start at 2 for $20.

Get your tickets online at StBMegaMillionChoicees.ca
by Phone at 204-256-7203
or 1-855-256-7203
or in-person at St. Boniface Hospital Everett Atrium
& St. Boniface Hospital Foundation Office,
or at London Drugs in St. Vital Centre,
Red River Co-op Food Store and Main St. Pharmacy,
and select Shoppers Drug Mart locations
Licence No: LGCA 1517-RF-30408, LGCA 1517-RF-30407, LGCA 1517-RF-30335