WINNIPEG, MB, Friday, February 28, 2020 — Be sure to get your St. Boniface Mega Million Choices Lottery tickets by Midnight, Thursday (March 5) – and get in the $250,000 Early Bird draws! It's the biggest Early Bird in St. Boniface Hospital Lottery history, with some truly special prizes for 2020's biggest early winner:
Win a Winnipeg condo: a custom-built Irwin Homes condo (valued at $214,000, plus $11,000 cash). What a location! At Bloom & Timber, with stunning views in all locations…
Or choose a luxurious motorhome: a 2020 Jayco Class C Melbourne Prestige from GNR Camping World (valued at $224,000)…
Or choose two premium vehicles: a 2020 Volvo XC90 (valued at $101,285) and 2020 Jaguar I Pace (valued at $106,300) from the Birchwood Auto Group, plus $15,000 cash…
Or choose a HUGE cash prize – $200,000 CASH TAX-FREE!
Plus, there will be 25 extra Early Bird winners drawn – to win $1,000 cash each. That's $250,000 in prizes up for grabs!
All you have to do is order today… and if you were going to order anyway, this is the best time to do it! Buy early, win more.
More cash than ever before…
This year, there are over 3,000 prizes to win – worth over $2.2 million total. And every single prize has a cash option. Win homes, cars, travel, gift cards, cash… and more cash!
That includes the Grand Prize Draw – and the biggest St. Boniface cash Grand Prize ever, $1.2 MILLION. You can be an instant millionaire! Or choose from 6 Grand Prize home packages, all worth over $1.45 million:
Or choose $1,200,000 cash. Become Manitoba's next millionaire!
And every single Grand Prize home package comes with $50,000 in travel and $250,000 cash, vehicles, and more…
Win 1 of 7 Grand Prizes. And start living your dreams…
50/50 PLUS
Jackpot over $885,000
on a record-breaking pace!

The winning continues
Big Score PLUS:
120 winners, $156,000 in prizes

Tickets for the 50/50 PLUS and Big Score PLUS start at just 2 for $20. Don't miss out! (Must be ordered in conjunction with St. Boniface Mega Million Choices main lottery tickets)
---
It's easy to get your tickets for the 2020 St. Boniface Mega Million Choices Lottery. Order online at stbmegamillionchoices.ca or by phone at 204-256-7203 – or toll-free at 1-855-256-7203.
Tickets are available in-person at London Drugs, Red River Co-op Food Stores, and select Shoppers Drug Marts.
Order in-person at St. Boniface Hospital's Everett Atrium or Foundation office (during normal business hours) and at Brandon Regional Health Centre Foundation (during normal business hours).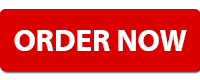 ---
Licence No: LGCA 1517-RF-33242, LGCA 1517-RF-33243, LGCA 1517-RF-33244