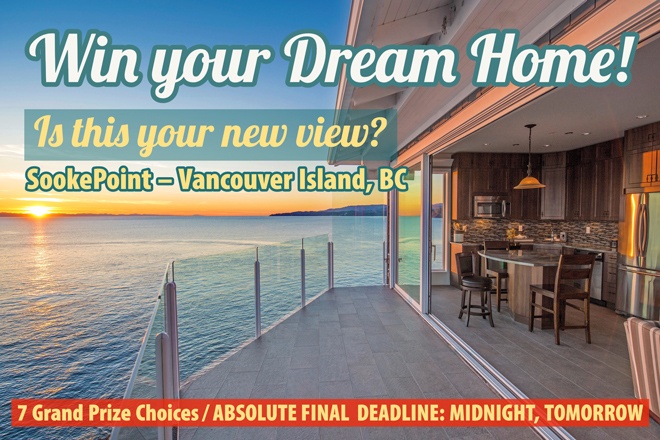 WINNIPEG, MB – Wednesday, March 18, 2020 – The Absolute Final Deadline is Midnight, Tomorrow (Thursday, March 19) for the 2020 St. Boniface Mega Million Choices Lottery! Order your tickets today – and get in to win a $1.5 million Grand Prize:
Choose a Gino's Home in Bridgwater Lakes or RidgeWood West – two of Winnipeg's finest residential communities, by one of Manitoba's most trusted builders. Or, choose an Irwin Home in The Trails of West St. Paul, with a wonderful location and a backyard deck that's perfect for entertaining friends, family, and enjoying soothing summer nights. Or take a drop-dead gorgeous Signature Home in Bridgwater Trails – live among paths, parks, and lakes, with local shopping and it's just a short drive to downtown!
Or take a 2-for-1 home package – a beautiful Brandon home and an idyllic Clear Lake cottage, both by J&G Homes.
Quality homes, contemporary designs, stunning locations. There's a choice to suit everyone's lifestyle!
OR… live an ocean view life! Take a Vancouver Island home package, set among the natural splendour of Canada's West Coast at SookePoint, just a short drive from Victoria, British Columbia.
Win 1 of 6 Grand Prize homes… or choose $1,200,000 CASH!
Which prize has your eye? Don't forget to get your Big Score PLUS tickets – to win $156,000 in extra travel or cash prizes – and your 50/50 PLUS tickets. The record-breaking jackpot is already over $1.1 MILLION.
There's millions to win, and there are so many reasons to get your tickets:
Say 'Yes' to St. Boniface.
Your ticket purchase helps save lives – right here in our province, and in your community. When you win, Manitoba wins.
Manitoba, we can change the face of healthcare, with your help…
When you purchase a lottery ticket in support of St. Boniface Hospital, you help us provide the highest quality of care, during the toughest of times.
Last year Manitobans answered the call in record numbers to support St. Boniface Hospital patients and medical research. When you say yes to St. B, you are investing in the future of research, and helping hospital patients from labour to delivery, and in their final days in palliative care. With your purchase of a lottery ticket, you help St. Boniface Hospital Foundation purchase the latest technology and cutting-edge medical equipment for patients when they need it most.
We can't stress it enough, the money raised is essential to ensure patients get the best-possible care. Any of us might find our self or our family in need at St. Boniface Hospital.
---
It's easy to get your tickets for the 2020 St. Boniface Mega Million Choices Lottery. Order online at stbmegamillionchoices.ca or by phone at 204-256-7203 – or toll-free at 1-855-256-7203.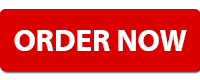 ---
Licence No: LGCA 1517-RF-33242, LGCA 1517-RF-33243, LGCA 1517-RF-33244