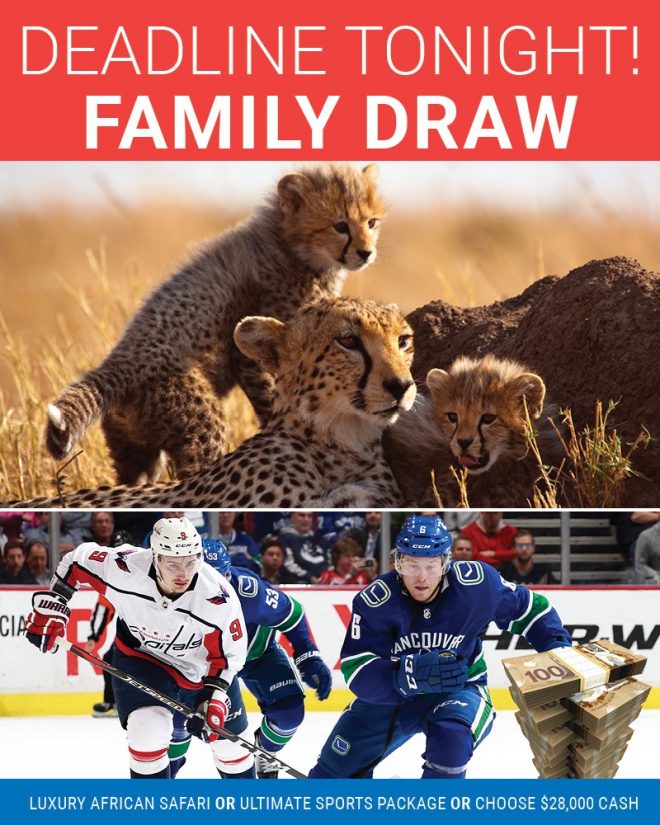 The February Family Prize Deadline is Midnight, Tonight!
VANCOUVER, BC, February 22, 2019 — Order your Choices Lottery tickets today and it could be a win-win – help save kids' lives and support life-saving care at BC Children's Hospital, and get your tickets entered into a Bonus Draw worth over $32,000.
Choose the Ultimate Sports Package and treat your family and friends to an amazing opportunity! Win two Vancouver Canucks 14-seat game suites, BC Lions and Whitecaps FC season tickets, Seahawks tickets, and $17,000 cash!
Or choose a Luxury African Safari and win an adventure you'll never forget! A new trip to a new destination, with incredible scenery, wildlife, and culture… this is the vacation you've been waiting for.
Or choose $28,000 Cash!
Win what you need. Choose what you want. Live where you love.
This year's Choices Lottery is all about exactly that… choices!
There's the Ultimate Sports Package or the Luxury African Safari. Or with the Spring Bonus Draw, choose a 2019 Honda CRV or an Atlantic Canada Escapes vacation. Win the Early Bird Draw and take a Private Jet Trip to Maui, Vacations for Life, or $250,000 Cash! And if you win the Grand Prize Draw, take $2.2 million cash or choose 1 of 7 packages featuring homes in Vancouver, Victoria, Kelowna, South Surrey, or Squamish.
Your new dream home is a call or a click away!
And don't forget to add the Big Passport Plus with 111 extra winners and the 50/50 PLUS – which has just surpassed $1,000,000 and is growing by the minute!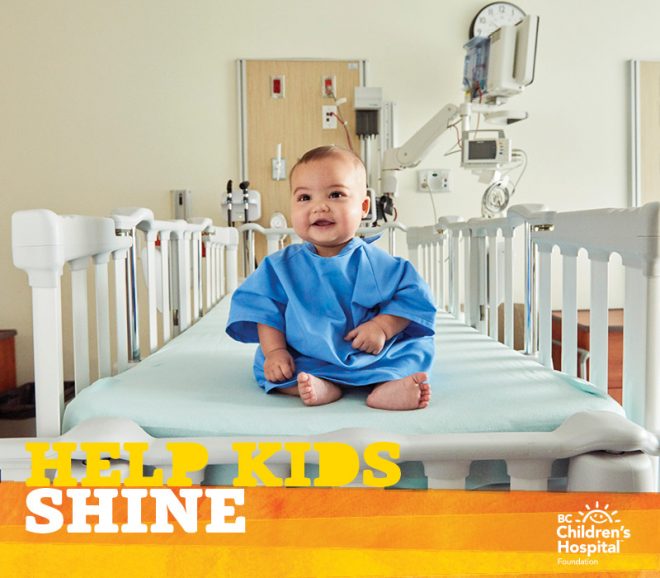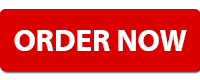 Get your tickets online at bcchildren.com
by Phone at 604-692-2333
or 1-888-887-8771
or in-person at the Grand Prize Showhomes:
in South Surrey
(See Addresses and Hours online)
or at BC Children's Hospital:
938 West 28th Avenue, Vancouver, BC
or at any London Drugs or
Save On Foods in British Columbia