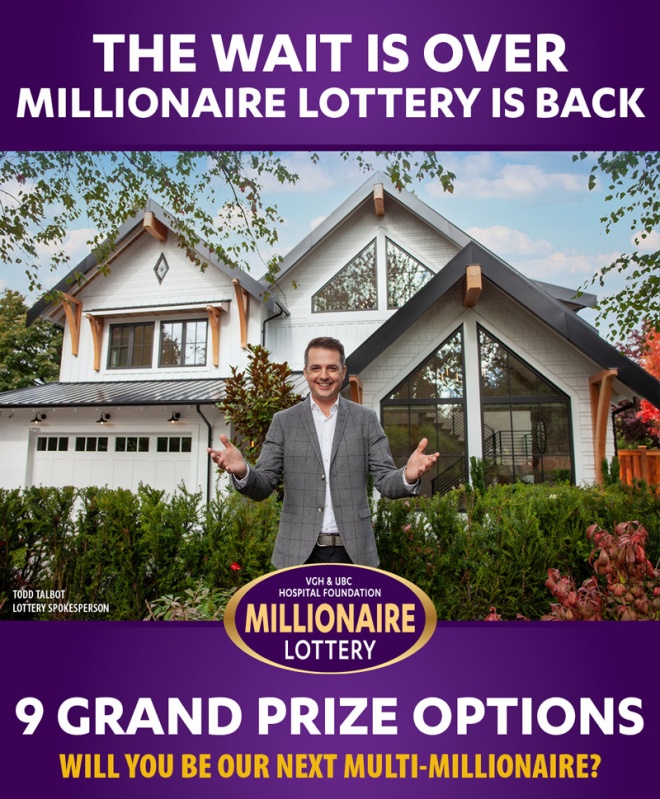 VANCOUVER, BC, October 11, 2021 — Get your tickets today for the 2021 VGH Millionaire Lottery, with 9 incredible Grand Prize options up for grabs – and multi-million dollar choices that span a wide array of lifestyles, in all of British Columbia's most wonderful locations.
You're sure to find a Grand Prize that suits you to a tee:
Win the Grand Prize Draw and choose a 4-bedroom, 3,765 sq. ft. home in South Surrey or a charming, 'smart' country home in Langley. Or, choose a home in Courtenay at Crown Isle Resort & Golf Community, or a SookePoint home with stunning oceanside views. Perhaps you prefer Sunset Ranch in Kelowna. Or, choose a sub-penthouse condo near False Creek in Vancouver, a penthouse in White Rock, or a North Vancouver condo at Pinnacle International's Cascade East at the Pier.
Or, take $2.7 MILLION CASH – and live how you've always imagined. Do whatever your heart desires with the biggest win of your life!
Enjoy the photos and details of each Grand Prize package – and all of this year's Millionaire Lottery prizes, worth over $4 million total – online.
When you buy early, you'll be in to win this year's biggest draws – including three Bonus Draws and 51 Early Bird Draws. There are over 3,000 total prizes to win in this year's lottery, including:
Loyalty Bonus Deadline­ – November 5: It's a special bonus just for buying early! Order now for your chance to win a Midland Appliance Package or a Toyota C-HR LE or $25,000 cash. Plus, early buyers could win the Fall Bonus Draw (worth over $35,000) and the Christmas Bonus Draw (worth over $40,000).
This year's Early Bird is worth over $215,000: Win your choice of an Audi e-tron Progressiv quattro and a Tesla Model 3, or a private jet experience from CWT Vacations (along with $20,000 cash), or choose $125,000 cash. Plus, there will be 50 extra Early Bird winners of $1,000 cash. (Early Bird Deadline: Midnight, December 17, 2020)
Get your tickets for this year's extra games to win even more:
Get 50/50 PLUS tickets: It's like another Grand Prize. Winner takes half. Last year's winner took home over $1 million! (Max jackpot: $2.4 million.)
Win more with the Daily Cash PLUS: 105 days of winning. $310,000 in extra cash prizes. New winners daily!
Remember, with your tickets, you are supporting VGH & UBC Hospital Foundation and helping provide life-saving care at British Columbia's largest hospital. You're helping our doctors, nurses, staff, and health care workers – and all the patients who visit VGH every day.
"Everyday medical needs didn't stop when COVID-19 hit. Throughout this pandemic, our researchers and medical teams, who treat patients from across B.C., have done a tremendous job looking after the patients in their care," said Angela Chapman, President and CEO, VGH & UBC Hospital Foundation.
"Millionaire Lottery funds are as important as ever as we continue to ensure that our world-class health care teams are equipped with the tools and technology they need to provide the best care possible. On behalf of the Foundation, thank you to everyone who supports the Millionaire Lottery, you are vital to helping us transform health care."
We all need VGH and VGH needs you.
---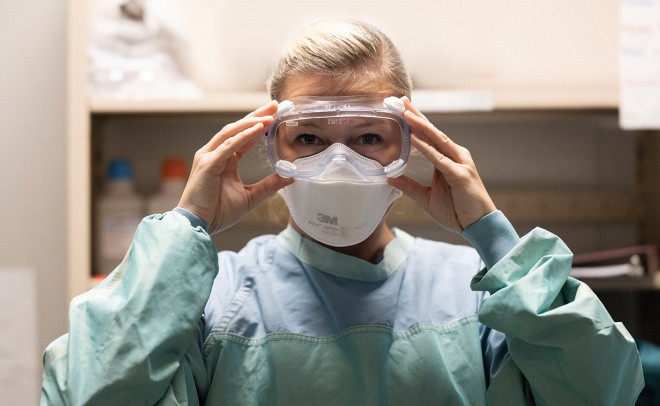 ---
HOW TO ORDER
Order online at VGH Millionaire Lottery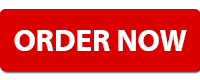 By Phone: (604) 602-5848
Toll-Free: 1-888-445-5825

Tickets are available to purchase in-person at London Drugs throughout British Columbia.
*Due to COVID-19, prize homes are not open for in-person sales or viewing. See the Millionaire Lottery's website for prize home details and feature sheets, addresses, and floorplans.
Tickets cost 2 for $100 / 5 for $175 / 10 for $300 / 25 for $600
50/50 PLUS® and Daily Cash PLUS® tickets can only be ordered with your 2021 VGH Millionaire Lottery main lottery tickets.
---